Turkey
Before the Presidential Elections… How Does the Turkish Government Deal with the Opposition?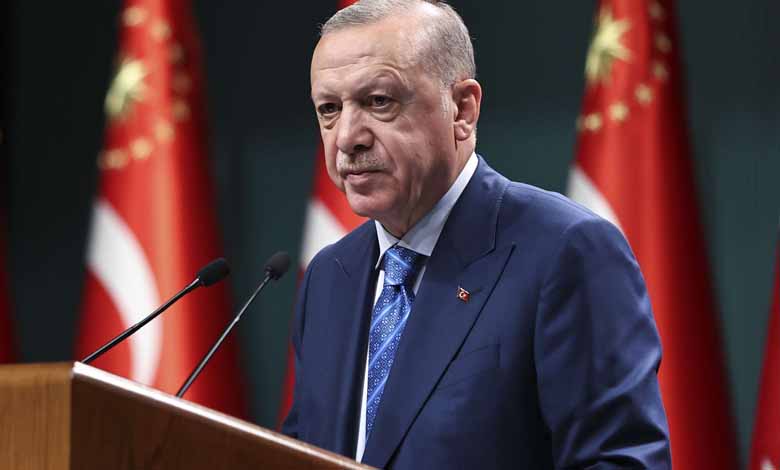 ---
According to the Wall Street Journal: Turkish President Recep Tayyip Erdogan is facing his toughest race in 20 years in power, in next June's presidential election.
The paper called Erdogan an autocratic leader trying to stifle dissent. A Turkish court this month blocked nearly $29 million in government grants to the HDP, and temporarily froze its bank accounts.
Removing the opposition from the political arena
Prosecutor Bakir Shaheen asked the court to dissolve the HDP and remove many of its members from office for at least five years.
The Turkish government claims that the HDP has "organic relations" with the Kurdistan Workers' Party (PKK), an armed separatist group designated as a terrorist organization by the United States. The HDP denies such ties and calls this month's court ruling "another black mark in Turkey's history of democracy."
Kurds make up nearly a fifth of Turkey's population, and in the 2018 election the pro-Kurdish Peoples' Democratic Party (HDP) won more than 11% of the total vote, with 67 of its candidates winning seats in the 600-member Turkish parliament, though some have since been stripped of their seats after politically-tainted criminal convictions.
The paper noted that the HDP remains the third largest party in the Turkish parliament, and although the opposition coalition does not include the HDP, the coalition would need the HDP's votes because it challenges Erdogan.
Ekrem İmamoğlu found guilty
In December, the Istanbul Mayor's Court, which is seen as a potential strong rival to Erdogan, convicted him on a trumped-up speech charge, denying him access to office or seeking office unless he can win an appeal. In October, Turkey passed a new law criminalizing the publication of "misinformation" punishable by up to four and a half years in prison.
Rising inflation, stifling freedom of expression
The paper cited growing public dissatisfaction with Erdogan amid rising inflation, his increasingly authoritarian actions against the press, curtailing the rule of law and cracking down on his political opponents.