Society
Discovery of Sunken Roman Ship Filled with "Precious Pottery" in the Mediterranean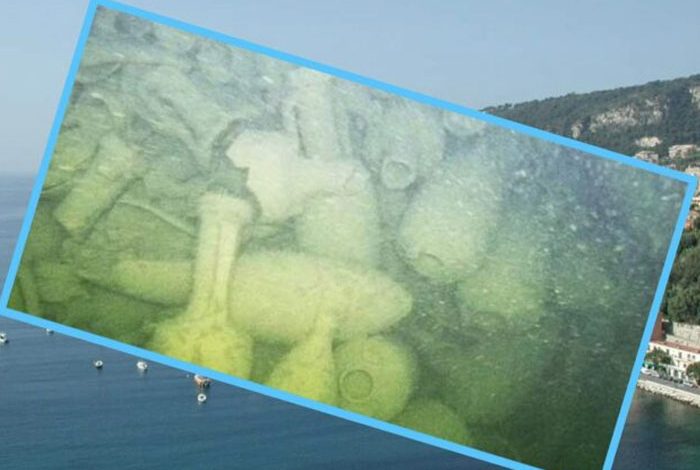 ---
Italian authorities have found a Roman cargo ship dating back to the first or second century BC at the bottom of the Mediterranean Sea, in what has been described as an "exceptional" discovery.
Details of the Discovery:
According to the British newspaper "The Guardian," the ship, laden with hundreds of pottery vessels known as "amphorae," was discovered at a depth of 160 meters near the coast of Civitavecchia, 80 kilometers north of Rome.
The discovery was made by scientists working in the Italian Heritage Protection Police and divers from the Cultural Heritage Authority responsible for submerged heritage in the country.
The Heritage Protection Police stated that the finding was an "exceptional discovery and an important example of a Roman shipwreck that faced the hazards of the sea while attempting to reach the coast."
They added that the discovery serves as a witness to ancient maritime trade routes.
The police are currently surveying and securing the site.
Information about "Amphorae":
The ship is believed to have been about 20 meters long and was filled with hundreds of Roman vessels known as "amphorae," which have handles on both sides. These vessels are subject to theft annually in Italy, and the police usually find them in the possession of antiquities dealers.
These vessels are considered exceptionally rare and invaluable. It is not known whether the vessels found were used aboard the sunken ship.
According to the Archaeological Encyclopedia of Syria, "amphorae" are relatively large ceramic containers with handles placed on their shoulders to prevent the spilling of liquids during transport from one place to another.
These vessels were used during the Greek and Roman periods, and Arabs also used them, giving them names such as "al-khabiya."
The Italian coast is rich in archaeological treasures, and the authorities are working to protect them from thieves.
In 2021, archaeologists discovered two Roman-era ships near Sicily within weeks of each other.