Policy
"ECOWAS" and Niger… All options are open and force is ready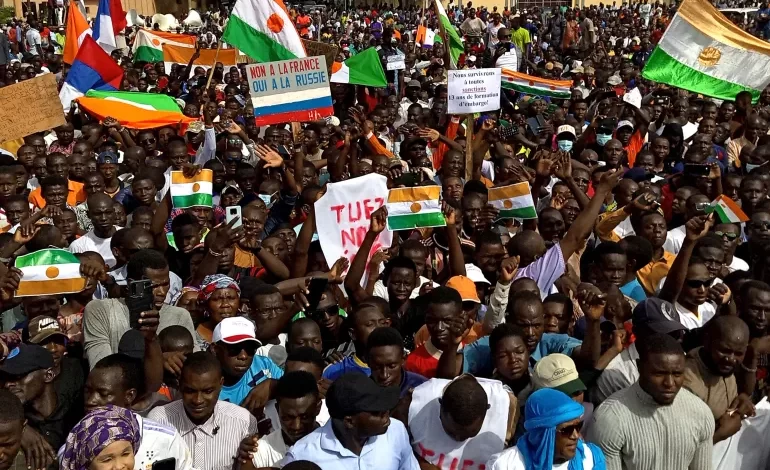 ---
Between the desire for a diplomatic solution to end the crisis of the Niger coup and the threat of force, statements from ECOWAS officials emerged on the sidelines of a meeting of the group's military leaders in Ghana.
Abdulfatah Musa, Commissioner for Political Affairs, Peace, and Security at the Economic Community of West African States (ECOWAS), stated, "We are still giving a chance to diplomacy, and all options are on the table." He added, "All member states are ready to participate in the standby force that might intervene in Niger, except for the countries under military rule and Cape Verde.
He pointed out that "the military council in Niger is pretending to be ready for talks and seeks to justify the coup, confirming that the restoration of constitutional order in Niger will be pursued through all available means." Earlier today, leaders of the Economic Community of West African States (ECOWAS) military forces began a two-day meeting to discuss their response to the coup that took place in Niger on July 26th last year, including the details of the standby force that the coalition decided to assemble for a potential intervention.
ECOWAS Military Leaders in Ghana… A Decisive Meeting and Anticipation in Niger Last week, the Economic Community of West African States (ECOWAS), concerned about a series of successive military coups on the continent, decided to form a "reserve force" to restore democracy in Niger and release detained President Mohamed Bazoum. In an attempt to pressure the military council, the African coalition imposed economic sanctions on Niger, while France, the United States, and Germany suspended their aid to the country.
Among the fifteen member states of the Economic Community of West African States, Nigeria, Senegal, Ivory Coast, Benin, and Guinea-Bissau announced their readiness to provide forces in the event of intervention. However, Mali, Burkina Faso, and Guinea, which had their ECOWAS membership suspended after their own coups, like the current situation in Niger, expressed their support for the military council in Niamey in the event of intervention.