Policy
Efforts to Break the Isolation… Representatives of the Taliban Government Conduct Unofficial Visit to Indonesia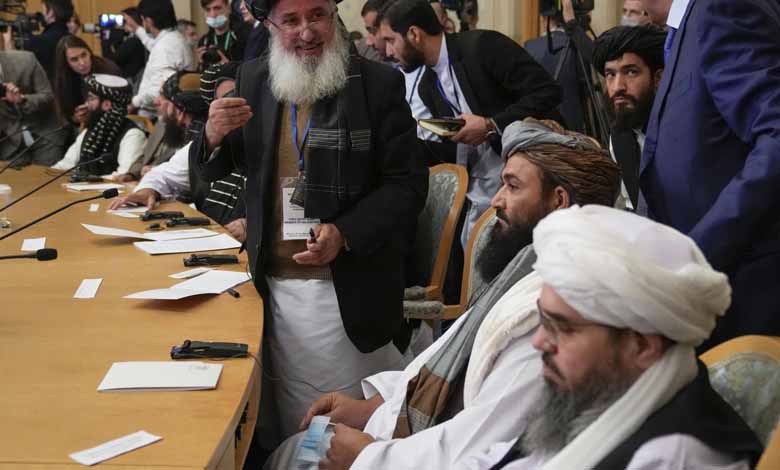 ---
In an attempt to enhance its political and economic relations in the Islamic world, representatives of the Afghan Taliban government conducted an "unofficial" visit to Jakarta earlier this month, while Kabul spoke of holding meetings with politicians in the world's most populous Muslim country, according to a statement by the Indonesian Foreign Ministry on Tuesday.
Indonesian Foreign Ministry spokesperson Teuku Faizasyah stated, "As I understand it, they were in Jakarta unofficially for internal matters with the Afghan mission here," adding that the visitors cannot be described as a delegation because that implies a level of formality.
However, Hafez Dhiya Ahmad, Deputy Spokesperson of the Afghan Foreign Ministry, tweeted on July 14th: "A senior diplomat from the Taliban government led a delegation on a visit to Indonesia," according to Agence France-Presse (AFP).
He wrote, "The delegation held productive meetings and discussions with some scholars, politicians, and businessmen in Indonesia, with the aim of enhancing bilateral political and economic relations," but he did not disclose the names of the Indonesian politicians who met the Afghan delegation. Faizasyah confirmed that no official meetings were held between officials of the Afghan and Indonesian governments.
The Taliban, which regained power in August 2021, is seeking to strengthen its political and economic ties in the Islamic world, including with Indonesia, which has not yet recognized the legitimacy of the Taliban government.
The relationship between the two countries is based on religious ties, as in 2018, President Joko Widodo visited his former Afghan counterpart, Ashraf Ghani, who fled to Kabul under the Taliban's control.
Additionally, in his tweet, Ahmad mentioned that the Afghan delegation also met diplomats from Sri Lanka, Bangladesh, and Singapore during their presence in the Indonesian capital.
It is worth noting that the Taliban government has not been officially recognized by any country or international organization, and only a few countries have representation in Afghanistan.
Jakarta reopened its embassy in Kabul last year after its closure following the Taliban's takeover.
In recent months, Taliban authorities have closed women's beauty salons and carried out at least two public executions as part of their enforcement of Islamic law.
A report submitted by the UN Special Rapporteur for Afghanistan, Richard Bennett, to the UN Human Rights Council, stated that the plight of women and girls in Afghanistan "is among the worst in the world."
Restrictions on women's education and employment have hindered humanitarian aid, and this is one of the main reasons why no country has recognized the legitimacy of the Taliban's rule since the movement took power in Afghanistan in August 2021, following the collapse of the Western-backed government with the final withdrawal of international forces led by the United States from the country after two decades of war