Policy
Erdogan seeks to satisfy Macron. Would ties resume between Turkey and France?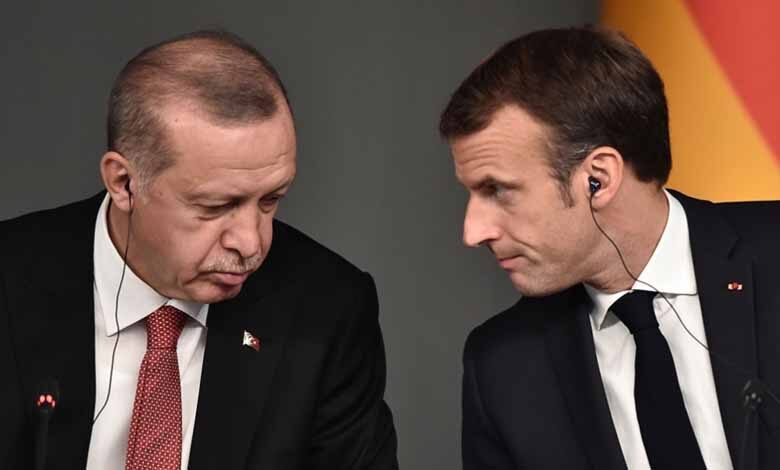 ---
Turkey intends to stop the conflict and to reestablish its ties with the European Union, especially France, after the sanctions that it's facing, because of its aggressive behavior in its entourage, particularly in the eastern Mediterranean.
In fact, Turkish President Recep Tayyip Erdogan sent a friendly message to the French President Emmanuel Macron on December 19 to wish him a happy new year and to offer him his condolences after the assaults that targeted France during last fall.
While, Macron answered to Erdogan's message on January 10, which Turkish Foreign Minister Mevlut Cavusoglu stated: This week, we received President Macron's response…It's a very positive message, and he declared his intention to meet our president and started the message with "Dear Tayyip" in Turkish.
Besides, Erdogan and Macron have agreed to resume dialogue to overcome the great tensions between Ankara and Paris, in what the media of the two countries reported last Friday. The French newspaper Opinion also reported that Macron had expressed to Erdogan his intentions to restore stability to the European continent with a Turkish contribution in 2021.
According to the same newspaper, at the start of the conflict in the Nagorno-Karabakh region between Azerbaijan and Armenia, President Erdogan refused the French President's invitation to meet, showing that relations between the two countries had started to improve from mid-December, after almost 15 months of stress.
It should indicate that ties, which have previously been known of strong tensions between Turkey and France for years, have deteriorated in recent months, and Erdogan accused Macron of hating Islam and doubting on his sanity, and earlier last month Erdogan considered Macron as a problem for France and appealed the country to quit him. Macron said that Erdogan should be attached to respect.
Moreover, other sources related that Turkey praised a German initiative that seeks to change ties with France, in exchange for bringing things for Libya, and Ankara agrees to stop funding militias and support the mercenaries in the African country, as France desires to reach a peaceful solution.
German Foreign Minister Heiko Maas met the Turkish Minister in Ankara on Monday, and they held discussions on the Eastern Mediterranean, and Maas said: We don't want to live again negative events, so it is important for us to follow the positive signs, indicating that the European relationship with Turkey was not satisfactory, however he called to look forward the future.
The sources also stated that Turkey is ready to withdraw its forces present in Libya, within 6 months, as one of the concessions to France, and at the same time it would reduce its escalation in Libya, especially near the Egyptian border, in an attempt by President Recep Tayyip Erdogan to improve ties with Egypt.
According to the same sources, Germany would be the mediator in resolving all Turkey's problems in Europe.