Policy
Gaza war diverts Washington from curbing Iran's nuclear program
Iran enriches more uranium, nearing a purity threshold of 60%, as the Gaza war intensifies and U.S. elections approach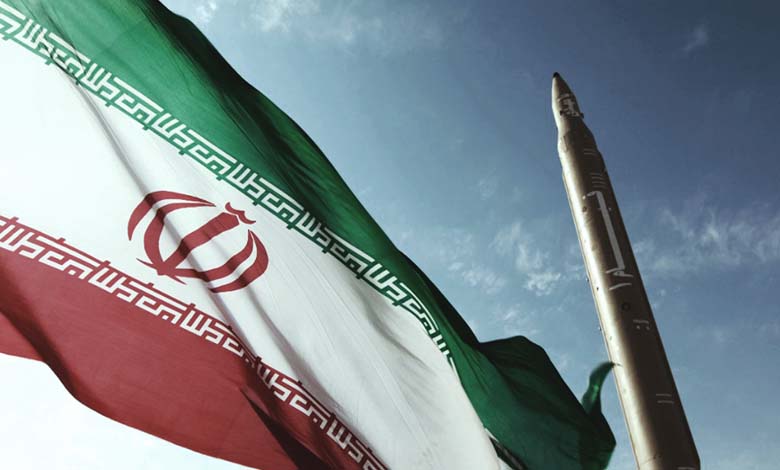 ---
Four current diplomats and three former ones paint a bleak picture of efforts to curb Iran's nuclear program, which reports from the International Atomic Energy Agency, a UN body, state is continuing to advance.
The United States and its allies have limited means to curb Iran's nuclear activities, as the possibility of successful talks has long been elusive. Tightening sanctions on Iran carries the risk of escalating tension in an already volatile region due to the Gaza war.
Hezbollah's Secretary-General, in his first speech after about a month of the Gaza war, claimed that the decision for Operation Storm al-Aqsa was Palestinian, asserting that his party's decision was independent without Iranian influence. However, analyses suggest that Iran planned and orchestrated a war to divert the United States and the West from its nuclear activities and plans to increase uranium enrichment.
Iran has already leveraged the conflict in Ukraine to expedite uranium enrichment, bringing it closer to the required percentage for nuclear bomb production. During the war, there were discussions and pressures to curb these ambitions.
With the outbreak of the Gaza war, all Western pressures on Iran were diverted, and the war in the Middle East garnered international attention. Washington threw its weight behind supporting Israel, while also reducing its support for Ukraine, now embroiled in losing battles on multiple fronts.
With U.S. elections scheduled for next year, diplomats discuss developments that limit Washington's maneuvering space regarding Iran's nuclear file.
According to two classified reports from the International Atomic Energy Agency, Iran has now enriched uranium to a purity level of up to 60%, approaching the required purity for weapons manufacturing. The Western powers argue that it has no civilian use, enough to manufacture three nuclear bombs. The reports state that the stockpile continues to increase, although Iran consistently denies any desire for nuclear weapons.
After failing to revive the nuclear deal between Iran and world powers, from which former U.S. President Donald Trump withdrew in 2018, there is currently no room for President Joe Biden to explore an informal "understanding" to limit Iran's nuclear activities amid escalating conflicts and tensions in the region.
A senior European diplomat stated, "There is a kind of paralysis, especially among Americans… because they don't want to pour oil on the fire."
Any negotiations aimed at reaching an "understanding" with Iran would require Washington to make concessions, such as easing the strict sanctions imposed on Tehran in exchange for limiting its nuclear activities.
Such a move seems unlikely now after the Iranian-backed Hamas launched an attack on Israel on October 7. The U.S. Department of Defense (Pentagon) stated that Iranian-backed armed groups in the region have since carried out dozens of attacks on U.S. forces and coalition forces in Iraq and Syria.
Internally, the upcoming U.S. presidential elections, just a year away, constrain the Biden administration. Trump, who currently seems the most likely competitor to Biden, may exploit dealings with Tehran, portraying it as a weakness.
Former U.S. State Department official Robert Eenhoorn said, "In the current atmosphere, it is politically impossible to seek a settlement with Iran on the nuclear issue." He added, "The political debate will not really revolve around negotiating with the Islamic Republic but will be about confronting Iran."
The United States deployed aircraft carriers in the region and fighter planes in the eastern Mediterranean for reasons including warning Iran. However, U.S. officials also clarified that they do not want escalation and urged Iranian-backed armed groups to stop their activities.
The United States and its allies in France, Britain, and Germany, parties to the 2015 nuclear deal, will focus on the next meeting of the IAEA Board of Governors.
Two reports from the agency this week showed that Iran is making rapid nuclear progress and indicated that Iran continues to obstruct the agency's monitoring work.
An agreement reached in March to reinstall monitoring equipment, including cameras removed last year at Iran's request, has only been partially implemented.
In September, Iran further angered the IAEA by withdrawing work permits from some of the agency's most experienced inspectors, practically preventing them from working inside Iran.
In September, Western powers threatened to issue a binding resolution ordering Iran to reverse its course. This would be one of the strongest sanctions available to the IAEA Board of Governors.
Four diplomats say that reaching a decision now is unlikely, as it is necessary to avoid diplomatic and nuclear escalation with Iran when attention is focused on the conflict between Israel and Hamas.
They mentioned that it is currently more likely to take less confrontational action, such as issuing a strongly-worded statement but not one that threatens to take more severe measures in the upcoming meeting of the IAEA Board of Governors in March.
A prominent European diplomat said, "We cannot issue a resolution… If we pass a resolution… it will risk pushing them (the Iranians) towards enriching to 90 percent." The required purity for uranium enrichment for nuclear weapons is around 90%.
Diplomats stated that all that can be done in the coming months is to support the efforts of the IAEA Director-General Rafael Grossi to strengthen oversight of Iran's nuclear program. Grossi seeks to restore the ability of inspectors to work before the end of the year.
One diplomat said, "It is premature to say whether Iran will become a nuclear state or whether it will remain a state on the brink, as it is now… but it will continue for now with enrichment."