Maghreb
Haftar asks Libyans to chart the future after International failure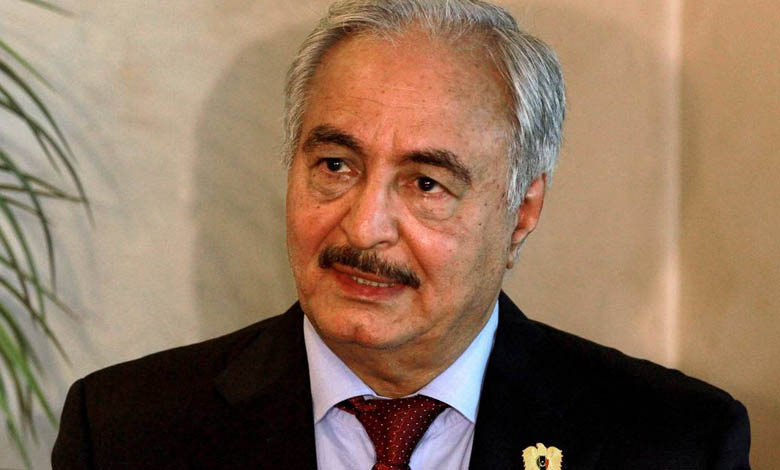 ---
General Khalifa Haftar, the commander of the Libyan army, said citizens were paying the price for the failures of local and international agreements and initiatives.
In his first speech after the demonstrations that took place in many Libyan cities, Haftar called for the departure of all political bodies, saying: We deceive ourselves if we consider that this arduous march has ended with the defeat of terrorism.
At a celebration in Derna to mark the anniversary of its liberation from terrorism on Tuesday, he said the situation had deteriorated and that all avenues aimed at a comprehensive solution had been derailed, so citizens could pay the price for the successive failures of all local and international agreements and initiatives.
"The people must realize that their suffering will only be felt, that it is time for them to take control of their own affairs, and that the only magic wand capable of turning the scales in their favor is their free will", he said.
"The only magic wand capable of tipping the scales in the interest of the people is their free will and unequivocal determination to have the decision to change and reject the bitter reality", said the Libyan army commander, stressing that Libyans should not wait for miracles or take charge of nation-building by accident, but rather adopt a road map towards a prosperous civil state.
Haftar said that the hopes of the Libyans will not be lost unless they give up self-determination to others and rely on fragile agreements and empty promises to achieve their ambitions and aspirations, stressing that any step taken by the Libyan people in this direction will find their army alongside them with all its readiness.
On Tuesday, Haftar made his first visit to the city of Derna, which was the capital of terrorists before its liberation in late June 2018, to have a warm welcome from the elders, dignitaries, residents of Derna and families of the martyrs of the armed forces.
For years since 2011, Derna has been under the control of terrorist organizations that committed the most heinous crimes against its residents, including assassinations and terrorist bombings against judges, security personnel and citizens in the city.