Society
Hawaii: Kilauea Volcano erupts again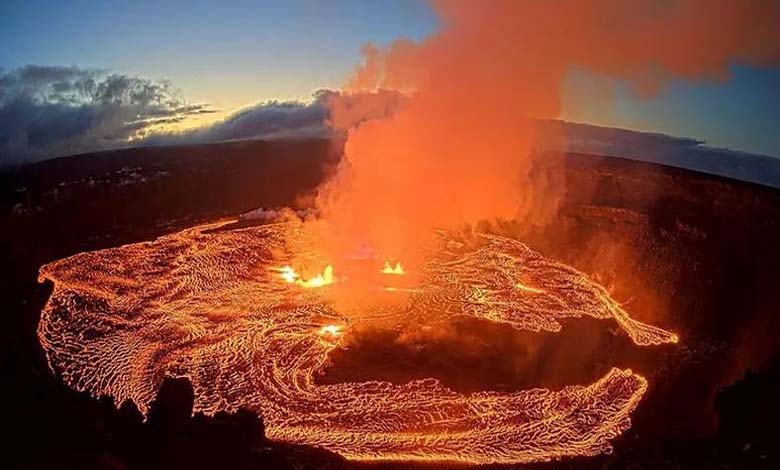 ---
Fountains of lava, reaching about twenty meters in height, are visible in the crater of the South Big Island volcano. The eruption, the third in a year, currently poses no security problems.
One month after the catastrophic fires in Maui, the announcement from the United States Geological Survey (USGS) made headlines throughout the country yesterday.
Kilauea, located in the South of Big Island, has erupted. However, the news is not entirely unexpected.
This is the third time that the volcano, often considered the most active on the planet, has awakened this year. Kilauea has experienced regular bursts of activity since late 2020, and specialists knew it was only a matter of time before the lava fountains, constantly filmed (and broadcast live) by the USGS, resumed their impressive display.
At present, this eruption is confined to the Halemaʻumaʻu crater "and the relatively lowered block east of the crater in the summit caldera of Kilauea" and does not threaten the surrounding national park nor the few towns in the South of the island. This Tuesday, the alert level was even lowered by the authorities, "with no infrastructure being threatened and no significant ash emissions expected in the atmosphere" beyond a limited area.
Tourists continue to flock to Hawaii to safely observe the lava.