Maghreb
Amidst a staggering rise in casualties in Libya… Decision to close Derna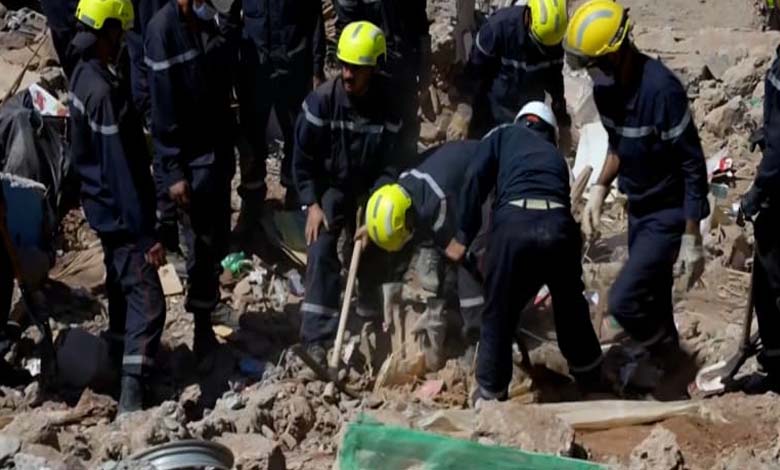 ---
Libyan authorities, on Friday, prevented civilians from entering the city of Derna, which was hit by floods, so that search and rescue teams can search through the mud and destroyed buildings for 10,100 people who are still missing after the known death toll has risen to 11,300.
The disaster, which followed the collapse of two dams due to heavy rains and a massive flood that engulfed the city on the Mediterranean coast early Monday, highlighted the severity of the storm and the weakness of Libya as well.
Salem Al-Furjani, the director-general of the Emergency and Ambulance Service in eastern Libya, announced on Thursday evening that Derna has been evacuated, and only search and rescue teams will be allowed to enter.
The disaster brought a rare unity, as government agencies throughout Libya rushed to assist the affected areas, with the first aid convoys arriving in Derna on Tuesday evening.
Relief efforts were hampered by the destruction of several bridges connecting the city.
The Minister of Health in eastern Libya, Osman Abduljalil, stated that burials have been carried out so far in mass graves outside Derna and neighboring towns and cities.
Abduljalil added that rescue teams are inspecting the destroyed buildings in the city center, and divers are combing the sea off Derna.
Shortly after the storm hit the city on Sunday night, residents reported hearing loud explosions when the dams outside the city collapsed.
Floodwaters flowed into Wadi Derna, the valley that cuts through the city, shattering buildings and sweeping residents into the sea.
Lori Hyer Gerardet, the head of the Knowledge Branch for Risk Monitoring and Capacity Development at the United Nations Office for Disaster Risk Reduction, told the Associated Press on Thursday that due to years of chaos and conflict, "Libyan government institutions are not functioning as they should."
She added, "The level of attention that should be given to disaster management and disaster risk management is not sufficient."