Policy
Illness strikes Wadgy Ghoneim due to disagreements with the Brotherhood Leadership trying to silence him
Wadgy Ghoneim is suffering from an illness due to disagreements with the Brotherhood leadership that is attempting to silence him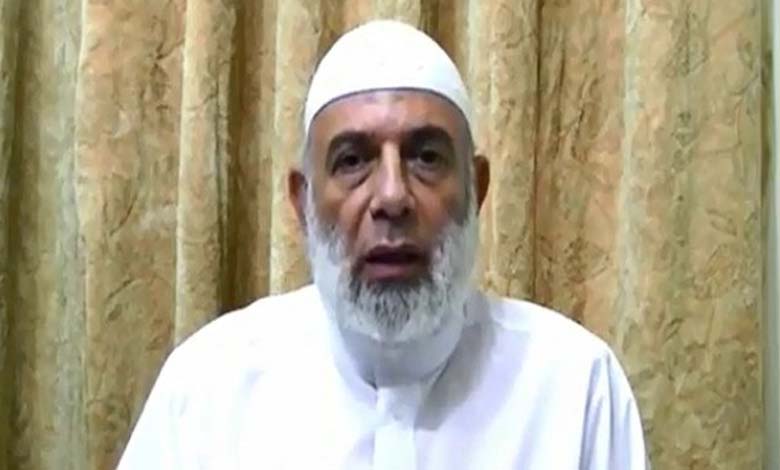 ---
The ongoing crisis features the controversial figure of the Brotherhood-affiliated terrorist Wadgy Ghoneim, who resides in Turkey. He alternates between attacking the Brotherhood at times and defending them at others. He often breaks down emotionally on YouTube. Ghoneim, the controversial Brotherhood preacher, is now facing the prospect of leaving Turkey due to Egyptian-Turkish reconciliation.
With a recent meeting between Egyptian President Abdel Fattah el-Sisi and his Turkish counterpart Recep Tayyip Erdogan during the G20 summit in New Delhi, the Brotherhood members present in Turkey felt even more frustrated. They feared the statements made by the Turkish Interior Minister, who called on undocumented residents to leave the country.
The Brotherhood silenced Ghoneim
Ghoneim has released a new video confirming that the Brotherhood has already intervened to resolve his crisis. Brotherhood officials have been in contact with him to determine why the Turkish authorities have not granted him residency or citizenship. Ghoneim mentioned that owning an apartment in Istanbul did not help him obtain what is known as property nationality, especially after changes in the law.
However, Ghoneim had previously attacked the terrorist group following a recent meeting between some of their leaders and members of the Union of Muslim Scholars with Turkish President Recep Tayyip Erdogan. They ignored his invitation to attend the meeting and did not raise the issue of the Turkish authorities' refusal to grant him residency or citizenship, despite his presence in the country for nine years. As a result, Brotherhood leaders met with Ghoneim in an attempt to appease and silence him. Brotherhood leader Mohammed El-Sagheer announced that a delegation had visited Ghoneim at his home and promised to intervene to resolve his problem.
Ghoneim's illness after disagreements with Brotherhood Leaders
Wagdy Ghoneim is suffering from a severe illness following disagreements with Brotherhood leaders. Special sources reported that the Brotherhood pressured Ghoneim, leading to strong disagreements during the meeting with him. This subjected him to significant pressure that has clearly affected the preacher, who is also suffering from other illnesses.
The sources confirmed that Wadgy Ghoneim is suffering from blood poisoning, which has landed him in the hospital recently. He has been afflicted with blood poisoning more than once, and doctors have advised him not to appear in videos again and to rest.