Maghreb
Tunisia is making steady strides to achieve its goals in confronting the Brotherhood
Political Analyst: Tunisia is Making Steady Strides to Achieve its Goals in Confronting the Brotherhood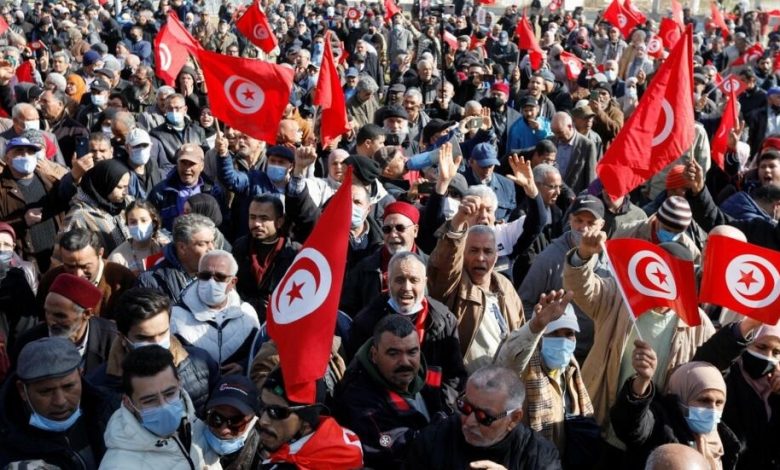 ---
The Tunisian state continues its relentless war against the Brotherhood, who have plunged the country into a whirlwind of crises for over a decade. The Tunisian president has decided to prepare a project to review appointments made during the past ten years "under the Brotherhood's era," which were based on loyalties and manipulated certificates. This decision came during President Kais Saied's supervision of the ceremony appointing Ahmed Hachani as the head of the government. The president emphasized the necessity of purification, as a distorted shadow cannot stand upright, as he put it.
The Black Decade
Reports from Tunisia have revealed that the Ennahdha Brotherhood movement had placed its personnel in governmental positions, particularly in sectors such as education, financial affairs, health, and more, through the falsification of various academic certificates over the past decade.
The Tunisian Association Against Corruption estimated the number of forged academic certificates to be around 100,000, out of a total of 500,000 new government positions created after 2011. Accurate numbers regarding the beneficiaries of these counterfeit certificates are not available. Given the numerous suspicions about individuals obtaining government employment through forged academic certificates, the Tunisian government responded to calls to investigate appointments made during the years of the Ennahdha Brotherhood movement's rule.
Purifying Tunisia
Dr. Badra Gaâloul, the head of the National Center for Studies in Tunisia, states that the Tunisian state is making steady strides to achieve its goals. It has conducted a comprehensive purification campaign against the remnants of the terrorist Brotherhood group in various crucial sectors in Tunisia. She notes that all these decisions and actions send a reassuring message to the Tunisian people and unify efforts for Tunisia's preservation.
The head of the National Center for Studies in Tunisia adds that the Ennahdha Brotherhood movement has worked to establish its long arms in all Tunisian administrations over the past ten years, deploying them when needed. She confirms that the Tunisian state is working to hold accountable those who have wronged the people and plundered their resources, and who continue to sow discord and fuel social unrest.