Arabian Gulf
In response to Tehran's wishes, Qatar bans Iranian opposition channels from covering the World Cup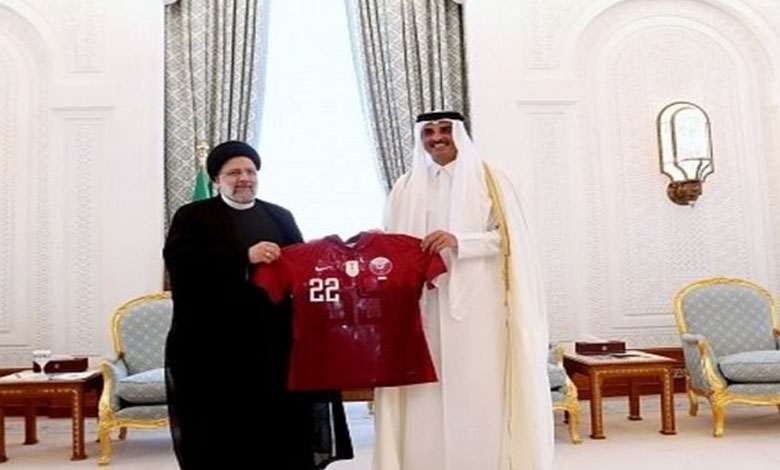 ---
While Al Jazeera sheds light on protests in Sudan, Libya, and various Arab countries, it ignores the coverage of the massive protests in Iran, which have erupted since the murder of activist Mohsa Amini, whose case the world sympathizes with.
Qatar responded to the Iranian regime's demands to stop cooperation and to the refusal of Iranian channels' permits to cover the 2022 World Cup in Qatar, to cascade those channels on the interaction and coverage of angry protests against Iran's policies, and flagrant violations of human rights.
Abuse and prevention
At the request of the regime in Iran, the State of Qatar prevented journalists and correspondents of Iran International from coming to Doha to cover the World Cup 2022. Iran International had intended to travel to Qatar for media coverage of the World Cup 2022 with a full group of reporters, journalists and television sets. Despite the issuance of identity cards by FIFA to three journalists from the channel, the Qatar Media Center refused to issue identity cards to these three persons, in addition to other journalists from Iran International. In another measure, it was announced that the visa of a journalist in Iran International to Qatar, which was issued two months ago, was canceled without prior notice or any announcement.
Despite the announcement of the order by the Qatari authorities, and despite repeated refusal to provide a clear request by the National News News Channel On October 30, Iranian President Ebrahim Raisi expressed the regime's concern in Tehran over the free coverage of news related to the Iranian soccer team during the Qatar World Cup. The two heads of Iran's Foreign Ministry ordered the prevention of potential problems for Iran by cooperating with Qatari officials in this important sporting event.
Threats of kidnapping
On the other hand, following the threat made by the Revolutionary Guards and Iranian intelligence to Iran International journalists in recent days, some media outlets and Iranian security services' social media accounts threatened the channel's reporters upon their visit to Qatar. The Iranian newspaper Farhikhtekan publicly threatened, in its issue published on Thursday, November 10, Iran International journalists with kidnapping. Agence France Presse revealed the intention of European fans to put up banners inside the World Cup stadiums in Qatar, condemning the Iranian regime's violations against protesters, and demanding an international stance against Iran's systematic campaigns to execute demonstrators with the aim of intimidating them and stopping the anger in Tehran. From Iran: "To Al Jazeera, where are you?In another tweet, he asked why Al Jazeera sheds light on any events in Egypt, the UAE, Tunisia, and Bahrain, while ignoring everything that is happening in Iran. Debagi said, "What does Al Jazeera benefit from the sabotage and incitement against Sudan, Tunisia, Bahrain, Egypt, and the UAE," adding, "I hope that Al Jazeera channel directs its reporters from the agitation in these countries to direct the compass towards the uprising and popular demonstrations in Iran, which they did not even address in a single word."