Arabian Gulf
Under the cover of supporting the Afghans: Qatar attracts 2,000 from Afghanistan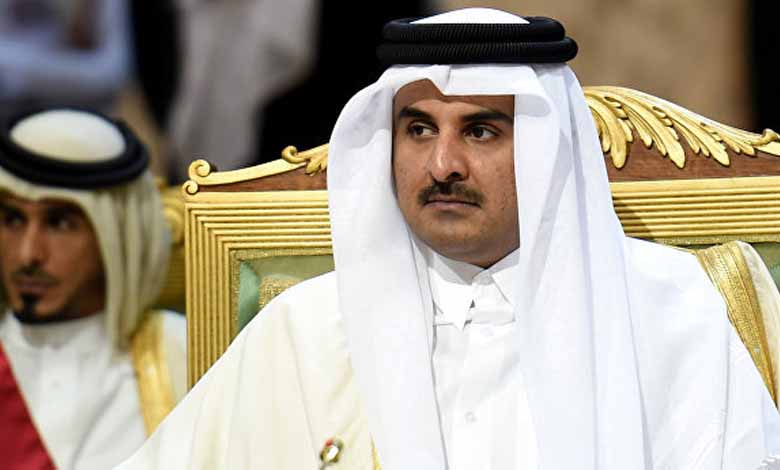 ---
It seems that Qatar will not only support the Taliban through aid and desperate efforts to legitimize them in the international arena through the many negotiations they are engaged in, but will also allow Doha as a whole to be a haven for Taliban terrorists.
Since 2013, Qatar has received many Taliban figures to launch an office for the terrorist movement. The office has attracted many members and transferred the limbs of terrorist groups one by one, resembling the Taliban's new capital in Asia.
Under the cover of supporting the Afghans, the State of Qatar announced that it will provide education for the students of the university in Kabul due to the security conditions in Afghanistan, by allowing them to enroll in the Education City colleges in Doha, in accordance with an agreement signed between the Qatar Foundation and the Qatar Fund for Development with the American University in Afghanistan.
Sources said: Qatar is likely to naturalize Afghan students and the Taliban by granting them citizenship, like a number of other Brothers there, to empower them in the country.
Adding that Qatar will host Taliban Afghans, grant them citizenship and many rights and freedoms at the expense of the Qataris, suggests that Doha will not be owned by their people and will be controlled by naturalized citizens.
"Qatar played a huge role in the negotiations with the Taliban, under the guise of peace negotiations, which it used to provide the movement with financial and military support, to return to power again, and assisted in restarting the airport and sending a Qatari plane with a technical team to Kabul".
Qatar has made several contacts with other countries to support the Taliban, facilitate its mission of controlling the country, help it to the fullest, and pave the way for negotiations with other countries to be an arm of the Taliban in Asia. Dutch Foreign Minister Sigrid Kaag announced in Doha that her country decided to move its embassy from Kabul to the Qatari capital, after a similar move by the United States and Britain.
"This is due to Qatar's desire to have a key role in talks with the Taliban, ensuring the group's control and attracting hostile parties to pave the way for talks to improve the situation in the future, thereby improving its global image and ensuring its entry and foothold in Asia".
The Qatari Emir called on the United Nations General Assembly to support Afghanistan in his speech. The Iraqi Foreign Minister also said that the United States and the European Union should support Afghanistan.