Europe
Iran continues brutality with no sign of retreat after youth death sentence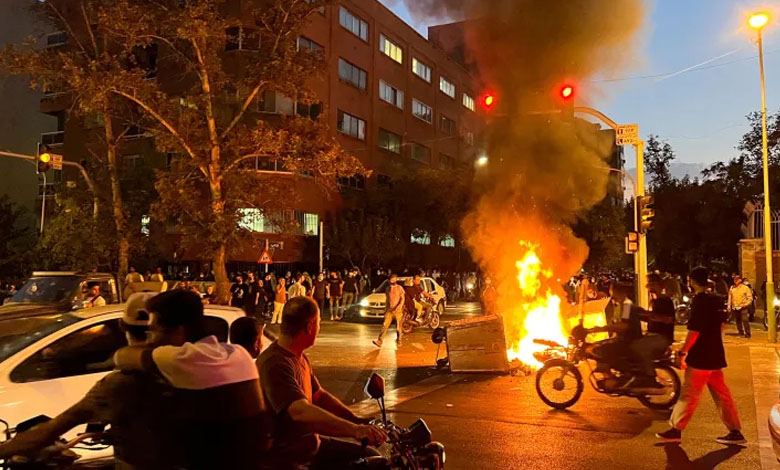 ---
Another teenager has been sentenced to death in Iran, where Tehran authorities show no sign of bowing to international pressure to stop executing anti-regime protesters. The judiciary's Mizan agency said on Thursday that Arshiya Ghodestan, 18, received the death sentence after being convicted of "war" and "corruption on earth", and said that the young man was the leader of "riots" – in reference to months of popular protests – in the city of Nowshahr.
Mullahs' brutality
AFP, confirming that the warrior — which translates as enmity against God — and corruption on the ground are vague charges usually leveled against those who speak or act against the regime, which has been shaken by protests across the country calling for an end to the government's decade-long rule. Two people have already been executed for taking part in protests, and protesters are often accused of killing members of the security forces. Since the protests began, more than 500 people are believed to have died, and more than 18,000 have been sent to secret prisons and detention centers.
Iran, one of the largest executioners in the world, is still known to execute children and those convicted of crimes committed when they were minors. Last December, a 22-year-old man convicted of murder was hanged. He was accused of committing the crime at the age of 16, according to Iranian human rights.
International crises
Rights groups say that at least 100 people are at risk of the death penalty and some protesters have been allowed to stand trial but there is no guarantee that they will be acquitted, with cases handled by hardline revolutionary courts. In one case, a man was sentenced to death for an interview with an Israeli TV channel – and then accused by the judiciary of spying for his arch-enemy.
According to AFP, meanwhile, Iran and France clashed over the publication of cartoons insulting Supreme Leader Ayatollah Ali Khamenei in the satirical French magazine Charlie Hebdo. Tehran summoned the French ambassador on Wednesday after the magazine published the photos in a special edition to mark the eighth anniversary of the attack on its offices, in which 12 people were killed in 2015. Foreign Minister Hossein Amir-Abdollahian criticized the cartoons as "insulting and insulting", and said that the publisher had "definitely chosen the wrong path". In response, French Foreign Minister Catherine Colonna said Paris had no lessons to learn from Tehran in the area of press freedom and human rights.