Policy
Iranian media: Qatar seeks to mediate between "Washington" and "Tehran" instead of Oman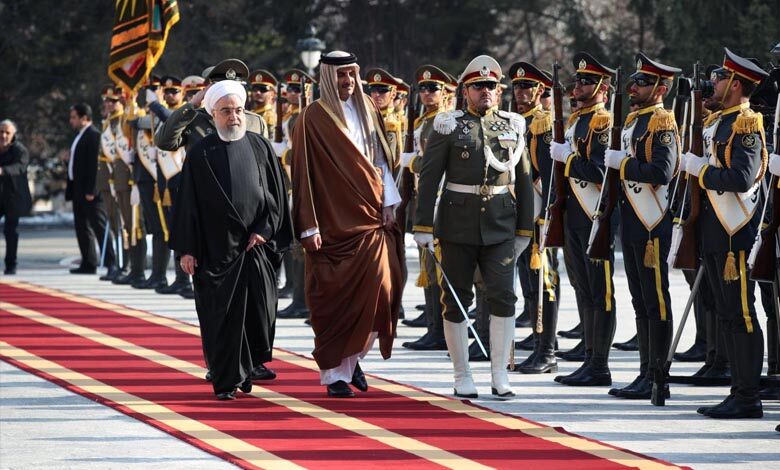 ---
The Qatari regime is developing many strategies that it tries to achieve, by closing to the campaign of US President-elect Joe Biden, through the exploitation of its lobbies in the United States.
Among the priorities of Qatar's efforts; relief the American stance towards the Iranian regime, especially after Washington tightened sanctions against Tehran during the administration of former President Donald Trump.
After the victory of Biden, who represents the democrats less intense in the treatment of the Iranian file, Doha seeks to play the role of mediator between Tehran and Washington, instead of the Sultanate of Oman, especially since the Omani mediation during the reign of new Sultan Haitham bin Tariq does not play the previous role in the past era.
Iranian media reported certain news that the meeting, which was held in the presence of Qatari Foreign Minister Mohammed Abdulrahman Al Thani, with his Iranian counterpart, Jawad Al-Zarif, secretly dealt the possibility of Doha to play the role of mediator during the Biden era to end US sanctions against Iran.
Despite the conflicts that Iran seeks to erupt in the region, the Sultanate of Oman has maintained its neutrality towards Tehran, because it has very strong relations with Iran and the Gulf States, and has used its good ties with America in recent years to resolve the conflict between Washington and Tehran, in an attempt to keep its interests with Iran.
Since the decision of the four Arab countries that appeal for the fight against terrorism, to stop ties with Qatar, the Al-Hamdeen organization has concluded deals with the Wilayat al-Faqih regime, without taking into account the regional security and the security of the Gulf. The suspicious relations between the two countries have developed to support pro-Iranian militias in Yemen, Iraq and Lebanon.
Qatar is in a serious economic crisis, which makes it unable to continue the financial commitments that it provides to Iran, whose economy has weakened, after the US sanctions.