Health
Cemeteries in Iran are immersed by coronavirus deaths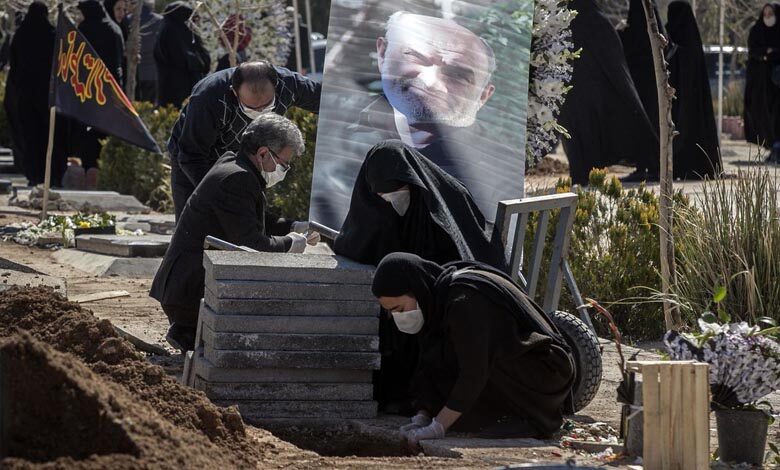 ---
For over half a century, an enormous graveyard on the edge of Iran's capital has presented as a final place for the war dead in this country, its celebrities and artists, its thinkers and leaders. However, Behesht-e-Zahra is currently fighting over the coronavirus pandemic that devastating Iran, with the increasing of the usual number of bodies each day and death diggers.
Saeed Khaal, the cemetery's manager said: All of the crises that we have experienced at this cemetery over the past 50 years of its history have lasted for just a few days or a week at most. He added: Never before, not during earthquakes or even the country's 1980s war with Iraq, has the pace of bodies flowing into Behesht-e-Zahra been so high for so long.
Khaal also related: Now we have been in a crisis for 260 days, and it is not clear how many months more we are going to be facing this crisis.
Indeed, Iran has declared almost 700,000 infections and more than 39,000 deaths and has set single-day death records ten times during the past month. Over half of the country's virus deaths in the country took place in Tehran, which put pressure on the cemetery.
In fact, the cemetery has extended to a new area after the graves of the dead from Iran's war with Iraq and those of politicians. In June, Tehran's leaders declared that they were preparing 15,000 new graves, about 5,000 more than in typical graves. Moreover, satellite pictures from September show the parcels that are deep enough to allow three bodies in each, they are newly excavated, and each is separated by a layer of dirt and bricks.
But not all of the new graves are made for coronavirus victims. It's unclear how other cemeteries in Iran are enough. In March, authorities detained a man for showing a video online of bodies wrapped in white shrouds and zipped into black body bags at a cemetery in the Shiite holy city of Qom, claiming that they all were corona-infected. However, officials at that cemetery at the time declared that they were testing the bodies for the virus.
On his part, cleric Meysam Rajavi said: These days I perform about 25 to 30 death prayers (for COVID-19 victims) on average, just myself, adding: There are about 12 of us who pray for the same number of the dead on a daily basis. This is a big number.