Society
Israel deploys falcons after October 7 attack… How and why?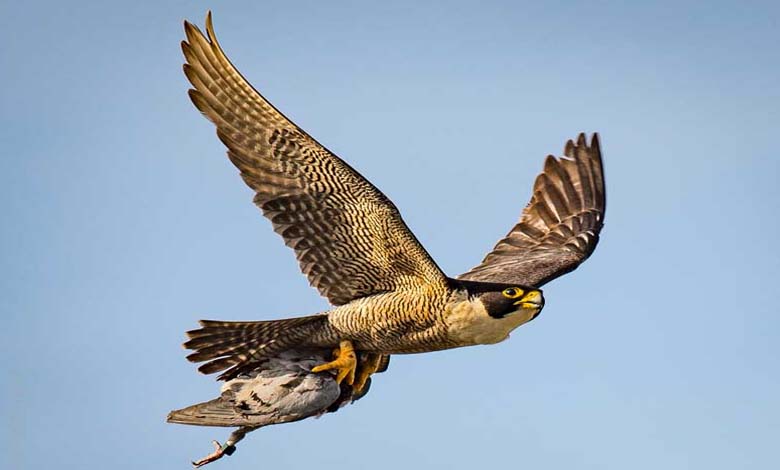 ---
Israel is using birds of prey to search for the bodies of the victims of the October 7 attack carried out by the Hamas movement, as reported by the Israeli newspaper "Yediot Aharonot."
The newspaper mentioned that the Israeli army continues its efforts to locate the bodies of the victims of the attack that took place in the Gaza Strip, resulting in the death of around 1,200 people in Israel.
It added "Israeli forces are conducting ground surveys using specialized equipment, under aerial cover."
However, "Yediot Aharonot" pointed out that "in recent days, at least 4 bodies have been discovered near the Be'eri and Kissufim forests, thanks to tracking devices attached to falcons in the area."
The Israeli army sought assistance from the Nature and Parks Authority in identifying the locations of the bodies, utilizing the flying patterns of falcons in areas near the attacks.
In some cases, the falcons were observed hovering in areas where the bodies were located, providing clues to the whereabouts of these bodies.
"Yediot Aharonot" explained that "this process is deemed necessary since 'Palestinian militants shoot at the forces searching for the bodies,'" which is why a portion of this task is assigned to birds of prey.
However, the newspaper noted that "the search operation has become challenging due to the condition of the bodies more than a month after the surprise attack."
Initially, statistics indicated that Hamas killed more than1,400 people in the attack, but Israel later reduced the number of casualties to around 1,200 after discovering the bodies belonging to the attackers.