Middle east
The Israeli army is preparing for surprise Hamas weapons in the event of a ground invasion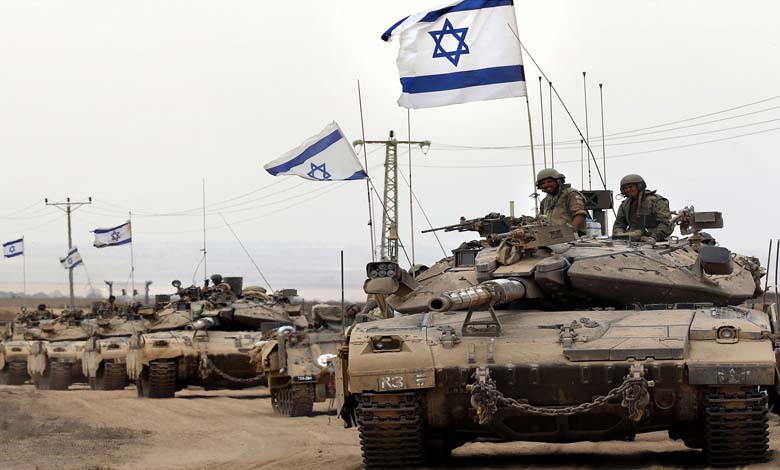 ---
Tunisian aviation engineer Mohamed Zouari developed autonomous waterborne drones with explosives for attacking oil platforms, ports, and naval vessels more than seven years ago. As the war in Gaza escalates and Israeli airstrikes continue, there is an increasing possibility that Hamas will unveil a "surprise" related to autonomous waterborne drones and other new lethal weapons, according to a report from The Washington Post.
The newspaper reported that weapons manufacturers affiliated with the movement have acquired technology for a range of new weapons, including powerful mines, road-planted bombs, and precision-guided ammunition, noting that "some of them were developed by Hamas engineers outside of Gaza, often with technical assistance from Iran."
The Washington Post cited the killing of Tunisian aviation engineer Mohamed Zouari in 2016, who was the mastermind behind the development of waterborne drones for the movement.
Zouari manufactured autonomous waterborne drones that could be equipped with explosives to attack oil platforms, ports, and naval vessels. Experts have suggested the possibility that Hamas may possess a more technologically advanced reserve arsenal to use in response to an imminent Israeli ground attack, a move that the movement's leaders are well aware of. Just one day after the October 7th attack on Israel, Hamas announced that it had used 35 self-destructing drones, all based on weapon designs developed by Zouari, who gave them his name.
Fabian Heinz, a missile expert and defense analyst at the International Institute for Strategic Studies in London, said, "It is very likely that Hamas possesses capabilities we have not seen yet, but we may see them later."
Heinz added, "If Hamas follows the same playbook as its ally Hezbollah, it may seek to draw Israeli forces in on the ground and then launch unexpected strikes, perhaps against targets far from the front line," and continued, "The idea is to escalate to a higher level and then pull the rabbit out of the hat."
The unexpected military surprise adopted by Hezbollah in the 2006 war was an anti-ship missile.
The report explained that initially, Israeli intelligence agencies saw no evidence that Hezbollah could strike naval vessels miles from the coast, until the missile targeted the Israeli Navy's main ship, the "INS Hanit," killing four crew members.
If Hamas is planning a similar surprise, Heinz and other analysts expect it to involve waterborne drones similar to those Zouari was developing for the movement over seven years ago or a large missile equipped with precise guidance, enabling the group to accurately strike vital infrastructure or military bases several kilometers away.
Israeli officials say that thousands of rockets and shells fired by Hamas at Israel so far lack advanced guidance packages, though many experts believe that the militant group obtained the basic technology from Iran or Hezbollah years ago.
The Israeli army is preparing for a possible ground attack on Gaza, having issued orders to tens of thousands of its soldiers to eliminate the leadership of Hamas in Gaza. The ultimate goal of the operation is to eliminate the political and military presence of Hamas.
Israeli ground forces and vehicles could potentially face more powerful forms of lethal bombs planted on roads, which have been developed by Iran-backed groups for almost two decades.
Earlier, US intelligence reports mentioned Iranian experts training militants based in Syria on building armor-piercing bombs that can penetrate the steel armor of a battle tank from a distance of 75 feet.
Current and former US intelligence officials say that Hamas's military capabilities rely heavily on the support provided by Iran.
While there is no definitive evidence linking Tehran to the October 7th attack, The Washington Post suggests that it is known that Iranian officials provided high-tech training and logistical assistance to Hamas and its allies as part of military support estimated at $100 million.
For years, Iran provided early models of missiles, shells, and drones used by Hamas and the Palestinian Islamic Jihad movement. It also helped Hezbollah deploy tens of thousands of rockets and shells, many of which are equipped with guidance systems allowing them to strike distant targets accurately.
Using Iranian technology, Hamas has built underground factories capable of producing missiles and drones.
Current US and Israeli officials say that the main components, such as explosives and electronic circuits, are smuggled into the sector through tunnels or dropped off the Gaza coast by boats.
While relatively large weapons, such as rockets, are difficult to smuggle, the components needed to turn "dumb" missiles into precise, guided weapons "don't even need a backpack to smuggle them; they can simply be placed in a luxury handbag," according to Heinz, one of the many analysts who estimate that Hamas may possess such weapons.
Hamas has shown that it is capable of developing waterborne drones from a technological standpoint, after the basic design for this project was put in place years ago by Zouari, the aviation engineer who worked with Hamas inside Gaza before returning to his hometown in Sfax on the Tunisian coast to build the initial model.
It is likely that tens of thousands of armed Hamas militants have taken refuge in hundreds of kilometers of tunnels and hideouts beneath Gaza City and the surrounding areas to the north.
Israeli military leaders expect the movement to try to obstruct their progress by detonating some of these tunnels as the Israelis advance above them, as well as by detonating roadside bombs and booby-trapping buildings.
In the latest toll released by the Palestinian Health Ministry on Thursday, about 3,800 people have been killed and more than 12,000 injured in the conflict, most of them civilians, with estimates of hundreds still buried under the rubble according to officials in Gaza. Meanwhile, the attack launched by Hamas on October 7th resulted in the deaths of more than 1,400 people in Israel and the abduction of around 200 people, according to Israeli officials.