Society
Johnny Depp, is dating his British lawyer Joelle Rich?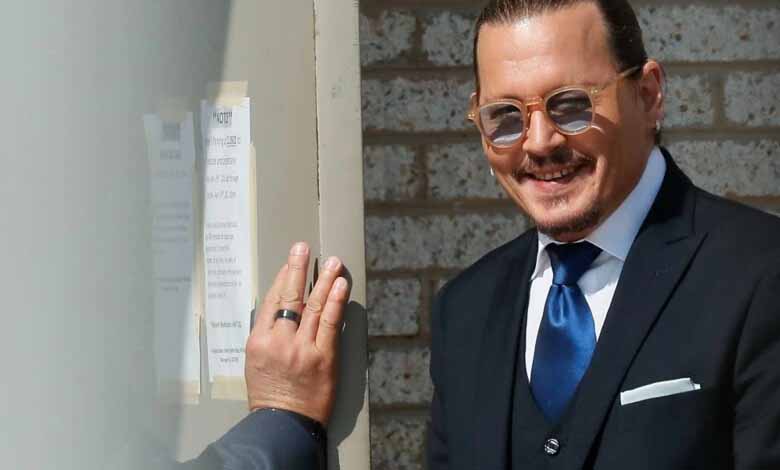 ---
Almost four months after the verdict of the trial which opposed him to his ex-wife Amber Heard, Johnny Depp seems to have found love again on the arm of one of his lawyers, Joelle Rich. This London lawyer had defended and represented him in 2020, when the actor sued the British tabloid The Sun for defamation. The newspaper called him a "woman beater"; an allegation deemed "substantially true" by the court. At the time, Amber Heard had already delivered several testimonies denouncing the domestic violence of which she would have been the victim. Johnny Depp then lost his case against the Sunin November 2020. Four months later, his attempt to overturn the verdict had been denied, reports People.
The magazine specifies that Joelle Rich was not part of the team of lawyers who surrounded Johnny Depp during his very scabrous and media trial against Amber Heard. However, she would have been present several times in court in Fairfax, Virginia, "to show her support". "She was photographed with Depp outside the courthouse on May 3, and she was photographed hugging Depp's attorney, Camille Vasquez, in the courtroom on May 16," remarks People.
"Non-standard alchemy" or "not serious"?
During the six weeks of legal battle, rumors were rife about the loves of Johnny Depp. Some lent him a relationship with Camille Vasquez, who was forced to deny the relationship several times in the media.
The source who revealed Johnny Depp's new romance with Joelle Rich at Us Magazine claims that she was married when she met the actor and that she is now in the process of divorce, with joint custody of her two children. "Their chemistry is out of the ordinary […] It's serious between them, "says the informant. The source of the magazine Peopleshe assures that they "go out together but it's not serious".