Middle east
Lebanon: Parliamentary consultations to design a new prime minister were suspended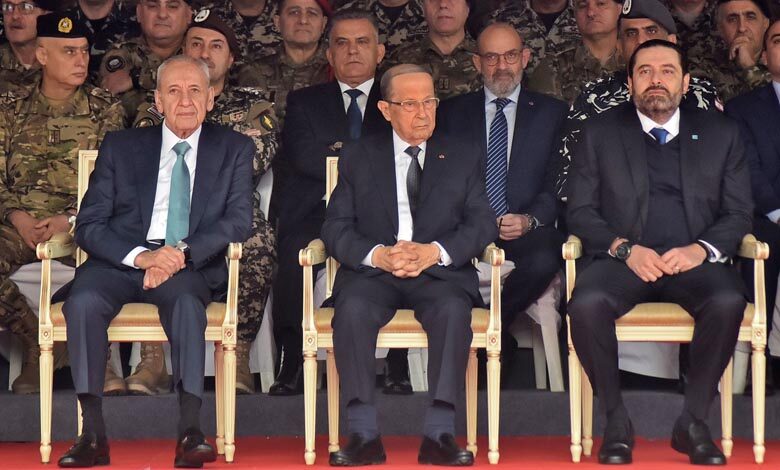 ---
On Wednesday, Parliamentary consultations to design a new prime minister in Lebanon were suspended after that the former PM Saad Hariri was predictable to be designated.
The presidency said in a tweet: President Aoun decided to postpone the parliamentary consultations scheduled for tomorrow until next Thursday.
This decision to delay the necessary consultations came after that the country's two largest Christian blocs declared that they would not nominate Hariri. Although opposition from the Lebanese Forces and Free Patriotic Movement, Hariri was expected to get a majority of the votes, which allow him to be tasked with forming a new government.
The Shia pair, Hezbollah and Amal Movement, have defended and pushed Hariri to return to the premiership after he moved almost one year ago because of nationwide anti-government protests.
In fact, Hariri who initially rejected being a candidate, converted course last week and declared that he was a natural candidate. Hariri gathered with the president and Parliament Speaker Nabih Berri earlier this week while he sent a delegation to meet with the country's leading political parties to garner support. However, FPM leader Gebran Bassil criticized the former PM on Tuesday, and said: Whoever wants to head a government of technocrats has to be a technocrat himself.
Furthermore, Bassil's political rival, LF leader Samir Geagea, also reported that his party's bloc would not design anyone before the announcement of Aoun.
Hariri declared that one of his conditions for forming a new government would be made up of independent experts, not affiliated with political parties.