Middle east
Lebanon plunged into crisis – What are the expected scenarios?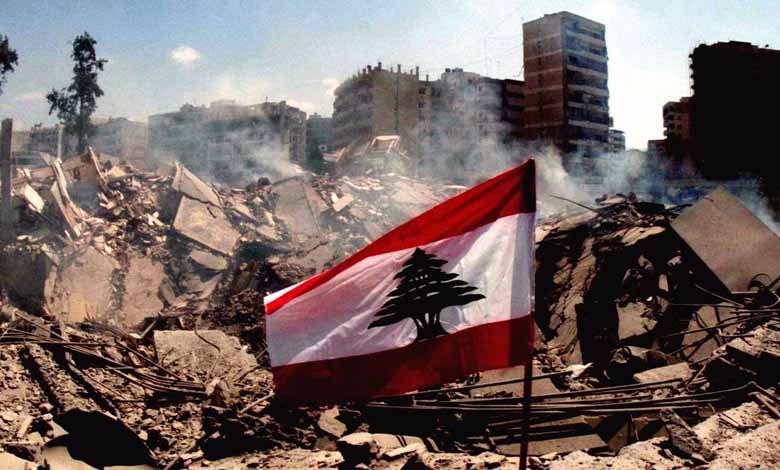 ---
The Lebanese parliament failed for the eleventh time to elect a president amid a strike by Lebanese lawmakers who are going to strike until the election of a president.
Economic Crises
A report by the Vision Network revealed that many observers revealed serious concerns about Lebanese developments, due to the escalation in political positions in the presidential elections and the lack of opportunities for internal dialog, as well as in light of the spread of security incidents, the increasing mutual threats and calls for self-security and the ongoing campaigns against the judicial and security apparatus, in addition to the continuing deterioration of the living, economic and social conditions and the spread of robberies and assaults on citizens.
Difficult conditions
Bassel Al-Torgoman, a Lebanese political analyst, says: Lebanon's current crisis is caused by those in power, the Lebanese political forces, and all parties, unfortunately because they are linked to foreign countries and agendas. This in itself prevents the establishment of the Lebanese state, and this has greatly affected the internal situation in Lebanon.
The political analyst added:
There have been major crises recently in Lebanon, the most important of which are the power outages that extend to all regions, the drop in prices and the collapse of the Lebanese currency as a result of the economic crisis, in addition to the lack of a government to improve the situation in the country socially and economically.
He pointed out that the Lebanese parliament's sit-in is a farce that will not lead to any results, and the sit-in MPs are linked to external forces and do not have their decision because Lebanon unfortunately comes from abroad, and the proof for that is the failure to elect a president of the republic during Thursday's session, the eleventh session, and did not specify another session or invitation, which is proof that electing the president has become impossible for the time being pending a foreign settlement.
Ongoing suffering
Lebanese analyst Mohammed Saeed said, "What Lebanon is witnessing is a manifestation of the dissolution of the state. There is nothing left in Lebanon that works, all the institutions of the state are broken.
He added: The protracted economic crisis is the worst in the history of Lebanon, and over the course of three years, more than eighty percent of the population is below the poverty line, according to the United Nations, and according to many studies, about two million of the population of Lebanon suffered from food insecurity between September and December 2022, namely 700 thousand Syrian refugees and 1.29 million Lebanese.