Middle east
Yemeni schools hit by landmines… Houthi crimes against children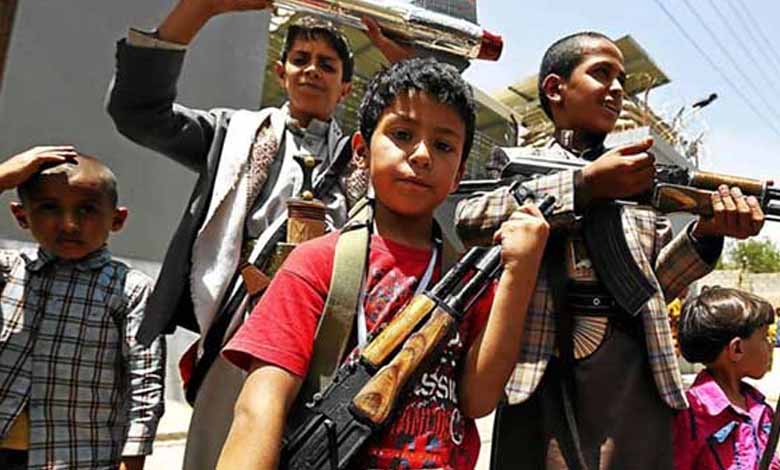 ---
Children in Yemen are living through numerous crises, from nostalgia, longing and sadness, inhabiting the hearts of many children in Yemen, whose schools were devastated by landmines, similar to the al-Sha'ab Akkad School in Taiz.
Ongoing suffering
Many Yemeni schools have been completely paralyzed by landmines. Students and teaching staff left them alone and parents have come to see them as graves for their children and their dreams, until the humanitarian crisis in Assam finally brought life back to normal.
Saving schools
On the occasion of International Education Day, Arif al-Qahtani, supervisor of the Masam teams in Taiz, highlighted the major and effective role played by Masam in saving Yemeni schools from the mine pandemic.
"The excessive random planting of landmines has had a great impact on schools in Taiz province," al-Qahtani said. "This has also affected students and the entire educational process, as many of these schools are now leaking because of death cans.
Al-Qahtani said that more than 107 students suffered sporadic injuries due to tragic mine incidents, as the militias deliberately planted camouflaged mines in schools simulating pens and children's toys; Many students have been injured and often even killed by these deadly booby traps.
Al-Qahtani said that these mines hindered the educational process; "Some parents were reluctant to send their children to school out of fear of the dangers of mines, and Masam's project was very professional and responsive to this critical humanitarian situation, securing many heavily mined schools."
Iranian plans
Meanwhile, Yemeni analyst Yahya Al-Abed said, "The Yemeni people are suffering continuously from the Houthi terrorists' crimes, crimes, terrorism and mines, which threaten the educational process in Yemen and even other institutions."
The Yemeni analyst added that the Houthi crimes have affected all Yemenis, which shows and confirms to the whole world the crimes of that terrorist group and what it is seeking to implement the Iranian plan.