Europe
Macron: I respect people who shocked by the cartoons of the Prophet Mohammad but that was no excuse for violence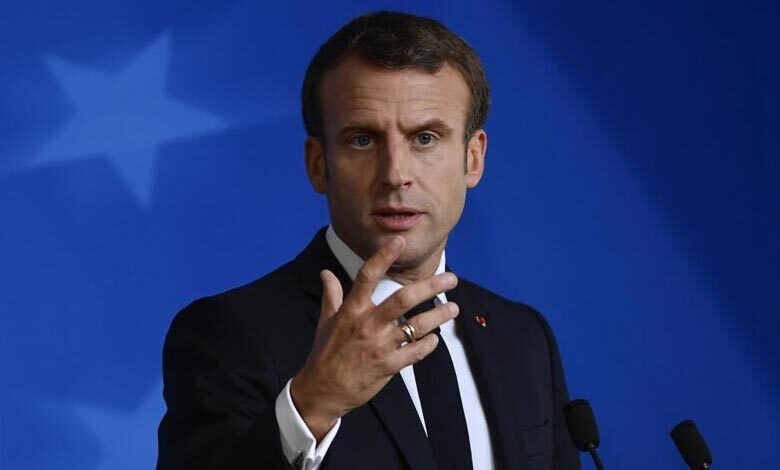 ---
French President Emmanuel Macron declared on Saturday that he respected Muslims who were disturbed by cartoons of the Prophet Mohammad but that was no excuse for violence, and his officials removed security after a knife assault in a French church, which caused the death of three people this week.
In a terrible attack, an attacker saying Allahu Akbar (God is Greatest) decapitated a woman and killed two other people in a church in Nice on Thursday, and this is the second deadly knife assault in France during two weeks with a presumed Islamist motive. The suspected attacker (21 years old) from Tunisia was attacked by police and is currently in serious condition in a hospital.
In fact, police declared on Saturday that another person was detained for having relation with the attack, and he joins three others previously arrested on suspicion of connection with the assailant.
In the same context, thousands of soldiers have been deployed by Macron to protect sites such as places of worship and schools, and ministers have alerted that other Islamist militant assaults could happened.
Indeed, the attack of Nice happened on the day that Muslims celebrated the Prophet Mohammad's birthday amid increasing Muslim anger over the world because of the defense of France of the right to publish cartoons showing the Prophet.
It should be noted that on October 16, an 18-year-old Chechen beheaded Samuel Paty, a school teacher in a Paris suburb, this Chechen was apparently angry by the teacher who exposing a caricature of the Prophet Mohammad in class during a civics lesson. Therefore, protesters have condemned France in street demonstrations in many Muslim-majority countries, and certain have appealed for the boycott of French goods.
On Saturday evening, France was shocked when a Greek Orthodox priest was shot and wounded in his church in the south-eastern city of Lyon. However, officials didn't give any indication that terrorism was suspected.
Macron outreach
Otherwise, Macron made an interview to an Arabic television network that was broadcast on Saturday, to correct what he said were misapprehensions about the intentions of France in the Muslim world. He said that France would not return down about the fight of violence and would defend the right to free expression, including the publication of cartoons. In the same time, he affirmed that he or his officials did not means supported the cartoons, which Muslims consider blasphemous, or that France was in any way anti-Muslim.
According to an interview transcript released by his office, Macron said: So I understand and respect that people could be shocked by these cartoons, but I will never accept that one can justify physical violence over these cartoons, and I will always defend the freedom in my country to write, to think, to draw. My role is to calm things down, which is what I'm doing, but at the same time, it's to protect these rights.