Society
Massive Fires Sweep Through Hawaii, Death Toll Rises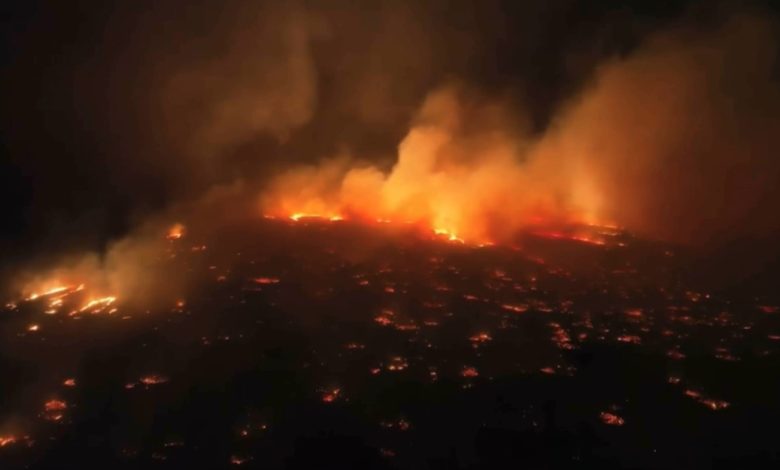 ---
At least 36 people have died in massive fires that broke out in Lahaina, Hawaii, according to a statement released by Maui County on the county's website.
The forest fires, fueled by strong winds from Hurricane Dora passing southward, caught the island of Maui by surprise, leaving behind burnt cars on once bustling streets and piles of smoke-covered debris where historic buildings once stood. Flames raged throughout the night, forcing adults and children to seek safety by diving into the ocean.
Earlier reports indicated that 271 structures were damaged or destroyed, and dozens were injured.
Richard Bissen, the head of the local authority in Maui County, stated in a press conference, "Search and rescue operations are ongoing."
Sylvia Luke, the assistant to the CEO of the state of Hawaii, revealed to CNN that the hospital system on Maui is "overburdened with burns and respiratory cases."
She mentioned that "911 services are down, as well as cellular and phone services."