Policy
Muslim Brotherhood dissident reveals the terrorist history of Hossam Al-Ghomri and his role in incitement against Egypt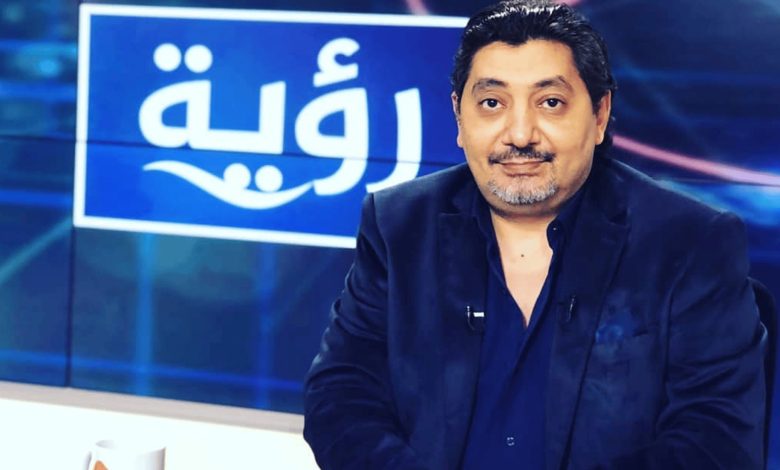 ---
In a new move that reveals the state of unrest and crises facing the terrorist Muslim Brotherhood group, the Turkish authorities have put a Muslim Brotherhood announcer under house arrest, in preparation for his deportation outside its territories, after detaining him for inciting against Egypt and after it was proven that he was involved in providing information that harms Turkish security to foreign parties.
Detained
Reports revealed that the Turkish authorities placed journalist and broadcaster Hossam al-Ghamri under house arrest, in preparation for his deportation abroad, after detaining him since last November in Agri prison, in the state of Agri, which is located near the Iranian border. He was accused of being involved in leaking sensitive information affecting Turkish national security to foreign parties, as well as being involved in incitement against Egypt and calling for a popular movement.
Ankara detained al-Ghomri after he repeatedly called on his Facebook page to incite against Egypt and call for what the Muslim Brotherhood described as a revolutionary movement in Egypt last November. He was then released after the intervention of Brotherhood leader Seif Abdel Fattah, a former advisor to late President Mohamed Morsi.
Major crises
Dr. Tariq Al-Basheishi, a dissident Muslim Brotherhood leader and researcher on terrorist groups, says: The deportation of Al-Ghomri is a new step confirming that the terrorist group is suffering from major crises and unrest, pointing out that the Turkish authorities suffer internally and externally from the burden of supporting a terrorist organization, one of whose members threatened Turkey's national security.
He added that Hossam Al-Ghomri is no longer acceptable to be in Turkey, pointing out that Ankara will definitely deport him to get rid of his problems, especially in light of the Turkish shift rejecting the Muslim Brotherhood .
He said that Al-Ghomri has a history of inciting against Egypt and spreading rumors and lies about it, which led the Turkish authorities to stop the "Roaya" program he was hosting on the satellite channel "Al-Sharq" in Istanbul, in addition to directing incitement against Egypt and the Arab countries in the region.
In March, Turkish authorities requested that satellite channels broadcast from Istanbul be restricted in order to prevent any criticism of Egypt. This is in preparation for resuming diplomatic contacts with Cairo. They also decided to stop programs of a number of Brotherhood broadcasters, including Moataz Matar, Mohammed Nasser, Hamza Zawbaa, Hisham Abdullah and Haytham Abokhalil, and warned them against violating their instructions.