Middle east
Analysts reveal Lebanon's fate after worsening political and economic crises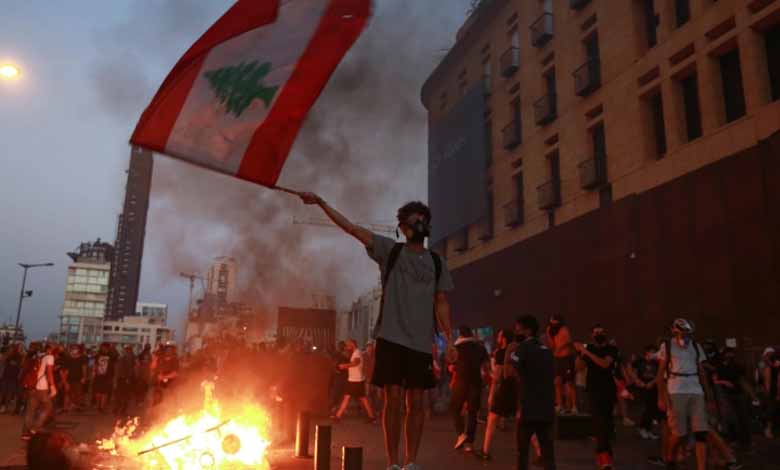 ---
The House of Representatives continues its sit-in in the parliament building, which started yesterday after the session of electing a president of the republic. A number of Representatives spend their nights in the House of Representatives, and they have prepared their necessary belongings. A number of parliament members, including parliamentarian Melhem Khalaf, Najat Saliba, Halimé El Kaakour, Paula Yacoubian, and Waddah Sadek, are participating in the sit-in.
Open Sit-in
A number of solidarity citizens arrived in the vicinity of Nejmeh Square to confirm the message of the MPs staging a sit-in inside protest against the disruption of the presidential elections and the lack of open sessions. The Independent High Electoral Commission (IHEC) held a press conference at the headquarters of the Council of Representatives in Baghdad on May 19, 2010.
Economic Crises
Lebanese researcher and political analyst Mohammed Said Al-Arz says that Lebanon is facing several crises, the most prominent of which is the economic crisis, where the problem of bank deposits has no horizon for solution, as banking losses in Lebanon are linked to operations aimed at stabilizing the exchange rate, along with the Central Bank's spending of about half of Lebanon's foreign reserves to support the lira and commodities, including wheat and medicines, since the beginning of the economic downturn in Lebanon in 2019, and the crisis was exacerbated further in 2020 when it defaulted on foreign bonds worth $1.2 billion.
The Lebanese political analyst added that these crises are due to the lack of quick and radical solutions in Lebanon, which confirms the aggravation and accumulation of crises in Lebanon during the current period, after the failure of the Lebanese Parliament today for the eleventh time to elect a new president, and the accumulation of these political crises has significantly escalated the economic crisis.
Absurd scene
Social media users in Lebanon circulated pictures of the sit-in MPs sitting in the dark inside the parliament building on Thursday, using their mobile phones to light up the electricity outage. A popular mobilization was also seen around the parliament to support the sit-in MPs.
MP Melhem Khalaf said he and MP Najat Aoun will remain in parliament until a new president is elected, explaining that they are committed to constitutional provisions and will push for the election of a new president.
Khalaf said he feels ashamed of himself as an elected MP when citizens demand him for electricity, water, bread and baby formula. He said what is happening in the parliament is a futile scene where the inability to elect a new president is repeated.