Iran
New European Sanctions against Iranian Entities… What About the Revolutionary Guard?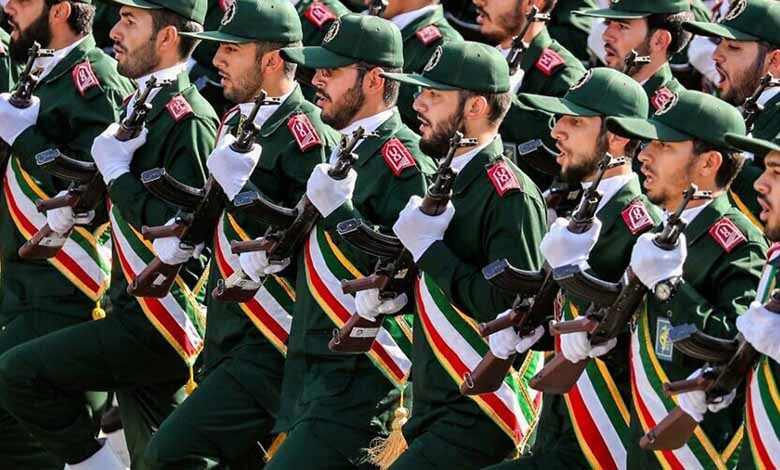 ---
European Union (EU) representatives unanimously approved sanctions against Iran over its brutal crackdown on protests, diplomats said, as demands mounted for the Islamic Revolutionary Guard Corps (IRGC) to be designated a terrorist organization.
Press reports said that the European Union intends to approve the fourth package of sanctions against the Iranian regime, Monday, which includes 37 officials and institutions in the regime, and that it is still considering the inclusion of the Iranian Revolutionary Guard Corps on the list of terrorist organizations.
The European Parliament's resolution, which was approved on Thursday, January 19th, in addition to approving the proposal to include the Revolutionary Guard on the list of terrorist groups affiliated with the European Union, also demanded approval of sanctions against Ali Khamenei and Ebrahim Raisi and their families.
On 12 December last year, the EU imposed sanctions against the head and deputy head of Iran's Radio and Television Corporation, television journalists and 16 officials of the Islamic Republic regime, including several commanders of Iran's Revolutionary Guard Corps and the military, for suppressing demonstrators.
The EU has also imposed sanctions against police and Revolutionary Guard commanders in a number of provinces in Iran that have experienced significant repression.
On October 17, the European Union sanctioned 15 Iranian individuals and institutions, including the morality police known as the Guidance Police, whose president is Mohammad Rostami, and the head of the Tehran branch, Haj Ahmad Mirzaei, as well as Iranian Minister of Communications Isa Zaripour, for blocking internet access and media blackout of the demonstrations.
Reuters also quoted a European diplomat as saying: The inclusion of the Revolutionary Guard Corps in the EU's list of terrorist groups requires a review of all legal aspects and will not be approved on Monday.
In its resolution, the European Parliament welcomed the formation of a fact-finding commission to investigate human rights violations in Iran and requested the UN Human Rights Council to refer Iran immediately to the Security Council if it does not see cooperation from Tehran.
Iran has warned the EU of a similar situation, which European officials fear could derail attempts to revive the 2015 agreement on Tehran's nuclear program, brokered by Brussels.
Since September 16th, Iran has been rocked by mass demonstrations over the death of 22-year-old Mahsa Amini, after she was arrested by Tehran's morality police for not adhering to Iran's strict dress code.
Iran arrested at least 14,000 people during the protests, according to the UN, and authorities executed four people in connection with the protest movement, handing down death sentences to 18; This caused widespread international outrage.