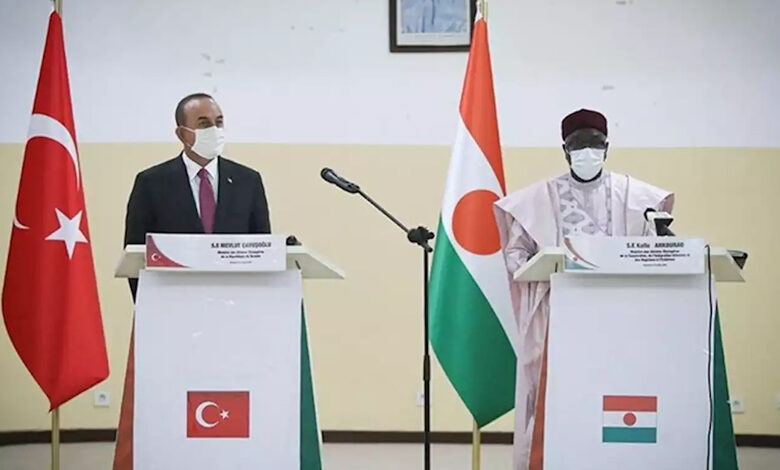 The New Khalij reported on Friday that Turkey's military pact with Niger shows the interest of Ankara to exploit the oil of the neighbor, Libya.
Turkish Foreign Minister Mevlüt Çavuşoğlu signed a military act with President of Niger Mahamadou in Niger on July 21st, and also discussed the effects of the actual war in Libya on their respective countries.
As the New Khalij said, the act of Ankara is considered as a part of an attempt to secure a ground border with Libya towards a possible military fighting with Egypt.
Turkey has become dependent mainly on Libyan Government of National Accord (GNA), internationally recognized, and which has turned back in recent weeks a 14-month attack on capital Tripoli by the Libyan National Army supported by Egpyt, and led by Field Marshal Khalifa Haftar.
At the beginning of this month, Egyptian President Abdel-Fattah al-Sisi has given an instruction to his military to be ready to achieve any operation within or outside Egypt, while the GNA in Tripoli supported by Turkey prepares to catch the energy center and the whole city of Sirte in northern Libya.
Çavuşoğlu promised to make contributions to the country in the domain of transportation, construction, energy, mining, and agriculture, in what The New Khalij has indicated, it was part of the extensive contributions of Ankara to the development of infrastructure on the continent.