Turkey
Turkey: Erdogan boosts foreign reserves with unidentified money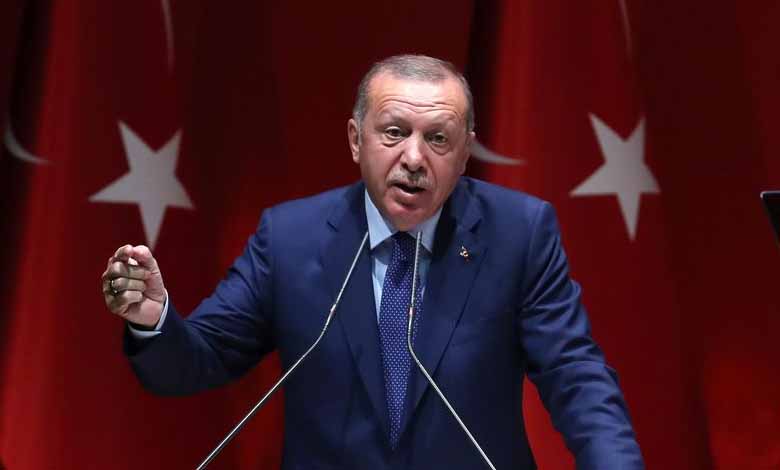 ---
Opaque strengthening of foreign reserves in Turkey, where mysterious capital inflows into Turkey continued to reach new highs allowing policymakers to boost foreign reserves despite the growing trade deficit and weak demand for lira assets, rising by $5.5 billion in July alone, bringing total financial flows for the first seven months of 2022 to $24.4 billion.
The Turkish Central Bank confirmed that the mysterious cash flows are due to new deposits by the Turks, who provided liquid assets either in Turkish lira or due to tourism revenues in foreign currency as confirmed by the US Bloomberg Agency, but according to the Turkish economist Haluk Borumczyki, while it is reasonable to see a percentage of capital flows from an unknown source, the continued increase of such flows to the Turkish economy this year is a "problem", adding that tourism revenues are not enough to justify such increases in cash inflows, as the tourism activity revenues amounted to 4.5 billion dollars in July and 16.4 billion dollars in the period from January to July, these revenues correspond with 70% of the revenues registered from unknown sources, as it is indicated that after the Russian Operation's deficit is estimated to be over 3 billion dollars, and this expansion in the Russian budget in defiance of Recep Tayyip Erdoğan to manage inflation as high as 80%, as mysterious capital flows help the central bank maintain the Turkish lira's relative stability.
Contrary to the figures confirming the huge injections of funds, the Turkish newspaper "Burgon" confirmed that the unemployment rate in Turkey decreased by 1.4 percentage points on an annual basis to 10.1% in July and 0.3 points compared to June, according to the data announced by the Turkish Institute of Statistics (Turkstat) yesterday, Monday, which showed that the number of unemployed in the country decreased by 113.000 to 3.44 million in July, by 8.6 and 13.1% among men and women respectively. The newspaper added that the data of the Turkish government bodies are inaccurate on the unemployment rates, it does not mention all aspects, as the large unemployment rate in Turkey, known as "the unemployed workforce", increased by two percentage points to 2.5% in July, where the employment rate reached 3.3% Main opposition CHP MP Willy Agapa on Monday pointed to discrepancies in Turkey's official unemployment data: The Turkish Employment Agency (i̇Şkur) and Turkstat continue to contradict each other. A member of parliament from the Republican People's Party (CHP) said in a video message that Ecur had 3.53 million people registered as unemployed in July.