Arabian Gulf
Saudi Arabia and Jordanian foreign ministers met to discuss many subjects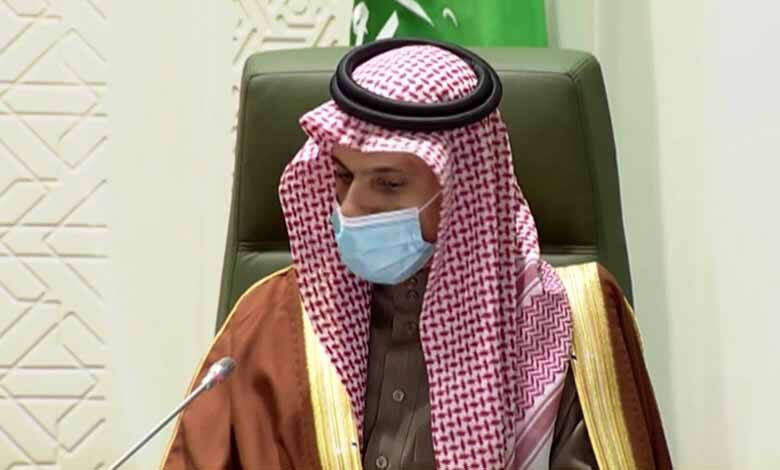 ---
The Saudi Press Agency reported that Saudi Arabia's foreign minister welcomed his Jordanian counterpart in Riyadh on Saturday. In fact, the kingdoms of Saudi Arabia and Jordan have a common vision on a lot of regional subjects, such as finding a just and comprehensive settlement for the Palestinian question, resolving crises in Yemen, Syria, Libya and Lebanon, and keeping the rejection of Iranian and Turkish intervention in the internal affairs of neighboring countries.
The foreign ministers discussed bilateral ties and ways to support and promote them in a way that served common interests, and they expressed opinions on regional and international matters of common concern.
In the same context, Saudi Foreign Minister Prince Faisal bin Farhan stated: We discussed the situation in Syria, Yemen, Lebanon and Libya, as well as Iranian and Turkish interventions in the affairs of the region's states and Saudi Arabia. The Kingdom and Jordan's views on these issues are compatible, and coordination between the two countries is based on the highest standards.
The prince also indicated that the visit of Jordanian Foreign Minister Ayman Al-Safadi was aimed at enhancing the special relations between the two countries, and coordinating and consulting on the regional and international issues that interested both countries.
According to a Foreign Ministry statement, both top diplomats evoked the continuing efforts to reinforce cooperation in numerous fields, expressing the two kingdoms' determination to boost bilateral relations. They also discussed the preparations for the formation of a joint committee to develop practical steps to advance economic cooperation.
Furthermore, Safadi and Prince Faisal studied the Amman-Riyadh coordination and consultation for resolving regional crises and reaching security and stability. The statement also related that discussions highlighted the importance of boosting joint Arab action and cooperation.
On his part, Safadi stated that the relationship between Jordan and Saudi Arabia is historical and strategic. He also said that the two countries are working together to achieve security and stability in the region, expressing thanks for Riyadh's support for Jordan to face the economic challenges, and affirming that Saudi Arabia's security is an integral part of Jordan's security.
Safadi also indicated: We agree on rejecting foreign interference in Arab affairs, whatever the source is. To end tension in the region, especially with regard to Iran, we must address all the reasons beyond this tension, including interference in Arab affairs.