Policy
Sudan: Agreement on the formation of a civilian authority between the army and 'freedom and change'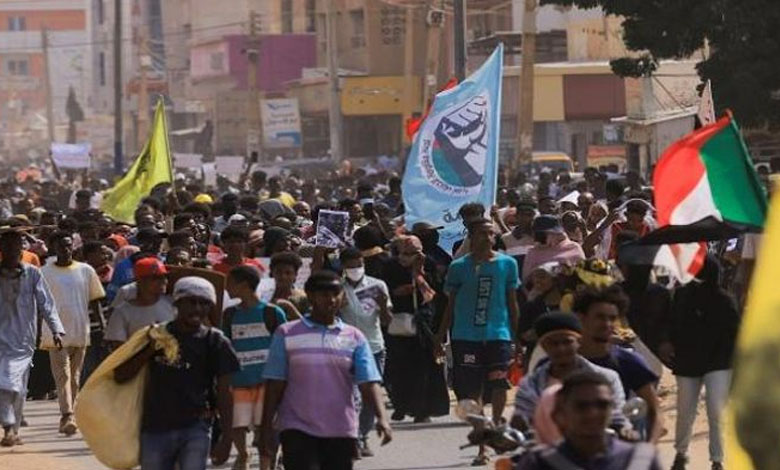 ---
A few hours after the Sudanese Sovereign Council announced its adherence to consensus with the political parties, the Sudan crisis entered a new stage, which may herald an imminent breakthrough.
That phase was announced by the Coalition of the Forces of Freedom and Change in Sudan, on Wednesday, confirming that a "framework agreement" was reached with the Sudanese army, which may end the crisis of the political impasse in the African country, which entered its second year last October.
Vice President of the Sudanese Sovereignty Council, Mohamed Hamdan Dogolo, announced the Council's "adherence" to consensus among the political parties in the Sudan, confirming the desire of the Sudanese Sovereignty Council to reach an agreement to complete the transitional period and hold elections.
Framework agreement
When Dogolo finished his remarks, the Coalition of Forces for Freedom and Change (AFDL), which began earlier today, concluded a press conference and announced that it had reached a "framework agreement" with the Sudanese army, followed by a second phase of talks on four issues.
El-Wathig El-Berir, a leader in the Central Council for Freedom and Change, said during a press conference that the four issues include transitional justice, the dismantling of former President Omar al-Beshir's regime, security sector reform and the Juba peace agreement.
While the army had agreed that the cabinet should be fully civilian, he stressed that Sudan was at the threshold of a new phase, which required the broad participation of the Sudanese people, to be completed.
Taha Othman, a member of the coalition's Central Council, said a "framework agreement" is expected to be signed with the army within 10 days. The second phase of the talks will take place within a month, he said, adding that the "agreement" reflects all the forces involved in the proposal for the constitutional document of the Sudanese Bar Association Commission.
Outstanding understandings
Reuters quoted Sudanese military sources as saying that "understandings" had been reached between the army and the Change and Freedom Forces, but that there were still outstanding items
A few days ago, the Tripartite Mechanism announced that agreements had been reached between the military and civilian components, noting that it had received amendments from the Military Sovereignty Council that reflected understandings with civilians and would call for direct and indirect talks between the military and civilian components.
The tripartite mechanism (UN, African Union and IGADD) added that it received two weeks ago a document from the military leadership containing their comments and amendments on the draft constitutional document prepared by the Sudanese Bar Association's Steering Committee.