Policy
Sudan: Agreement to Form a Government on April 11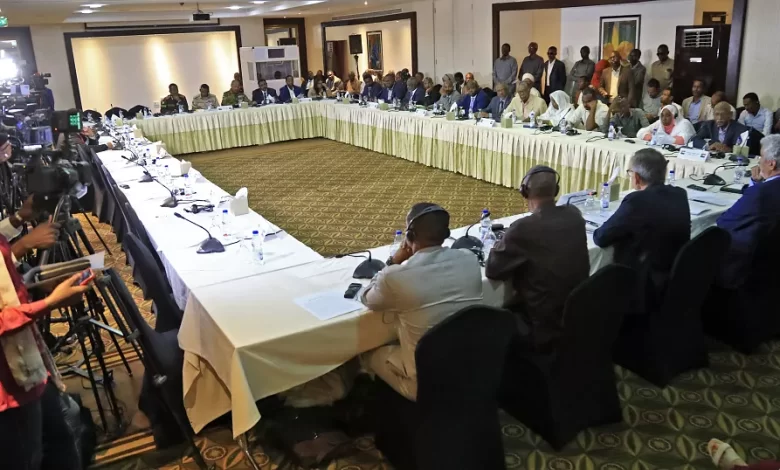 ---
After intensive negotiations that lasted for more than six months in order to reach a solution to the crisis experienced by Sudan since October 2021, the civilians and military in Sudan agreed to sign the "final political agreement" on the first of April, to sign a transitional constitution on the 6th of the same month, and to form a transitional civilian government on the 11th of the same month.
This came after two broad meetings between the signatories of the framework agreement and the Chairman of the Sovereign Council, Army Commander Lieutenant General Abdul Fattah Al-Burhan, and his deputy, Commander of the Rapid Support Forces Lieutenant General Mohamed Hamdan Dogolo, in the presence of representatives of the Tripartite International Mechanism and the International Quartet Committee.
Political process spokesman, Khaled Omar Youssef, said in a press conference on Sunday evening that two meetings were held at the presidential palace during Sunday to approve these dates, clarifying that the assembled parties authorized the formation of a committee to draft the "final agreement", consisting of 11 members; Forty percent of them are women, nine civilians, and two military personnel. They are assigned the task of preparing the initial version of the agreement within a week, that is, on March 27.
The wording of the agreement was based on four terms of reference; They are: Framework Agreement, Political Declaration, Recommendations of the 5 Transition Issues Conferences, and Draft Transitional Constitution of the Bar Association.
The Forces of Freedom and Change emphasized that the next prime minister will be one of the political figures who believes in civil transformation and the principles of the December Revolution. However, they clarified that no discussions have taken place yet about a specific person, describing what is proposed in the media about this matter as mere speculation.
The parties agreed to form a joint committee to communicate with the so-called "revolutionary forces" that are not signatories to the Framework Agreement, predetermined powers, in order to persuade them to join the political process, following their refusal to participate in the presidential palace meeting.
Last week, the Sudanese military and civilian parties agreed to call for a political mechanism to begin work urgently to draft the final political agreement and to reach such an agreement in a short time.
Sudan's military component signed the framework agreement on December 5 with civil forces led by Freedom and Change and other political and professional forces, to begin a two-year transition period, which would culminate in elections.
The last phase of the political process in Sudan began last January, and al-Burhan confirmed at that time the military establishment's commitment to leaving political life and working with political and civilian partners.