Society
Terrifying fire in Texas.. Black smoke obscures the sun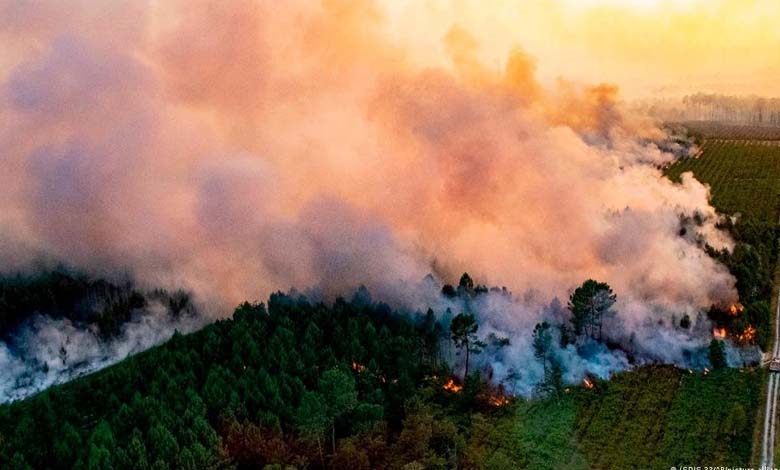 ---
Three people were injured in a horrific fire that consumed a chemical plant in Houston, Texas, and hundreds were evacuated.
"An explosion went off inside the factory owned by Sound Rescue Solutions Inc., wounding three workers," ABC News quoted San Jacinto County Sheriff Greg Capers as saying.
Local authorities ordered the entire evacuation of the town of Shepherd, which borders the factory, while rescue and fire-fighting teams continue to control the fire, which caused huge columns of black smoke. Police have opened an investigation into the cause.
Local authorities have ordered people living nearby to seek shelter, shut down all air-conditioning systems and closed a local highway.
San Jacinto County officials said the explosion occurred at Sound Resource Solutions, a company that recycles and packages various chemicals.
The Emergency Management Office has warned that the chemicals used by the company are toxic and can cause irritation to the eyes and skin.