Society
Massive fire at London Airport leads to suspension of all flights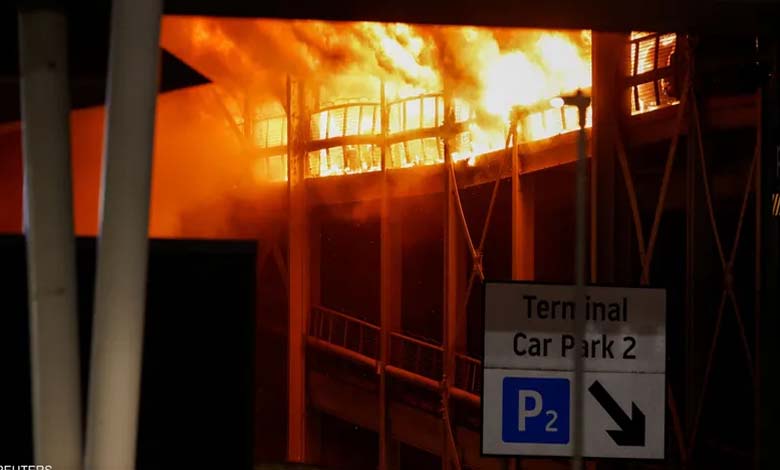 ---
London Luton Airport has announced the suspension of all flights until midday on Wednesday due to a massive fire that caused a partial collapse of its parking facility.
The airport management, located north of the British capital, approximately 40 km away from its center, stated, 'The safety of our passengers and staff remains our top priority, and as such, we have decided to suspend all flights until Wednesday noon.'
The fire broke out in a recently built parking area at the airport, which serves low-cost carriers. Images broadcast by British media showed a multi-story building engulfed in flames, and witnesses on social media reported explosions.
The fire resulted in the injury of six people, with five of them being taken to the hospital. The local ambulance service, previously known as "X" and now on Twitter, stated that five people were transported to the hospital, including four firefighters and an airport staff member. They also mentioned that a sixth individual suffered minor injuries and was treated on-site."