Middle east
Time is running out for the Tunisian Brotherhood… Only a few months remain to close the chapter on the human trafficking networks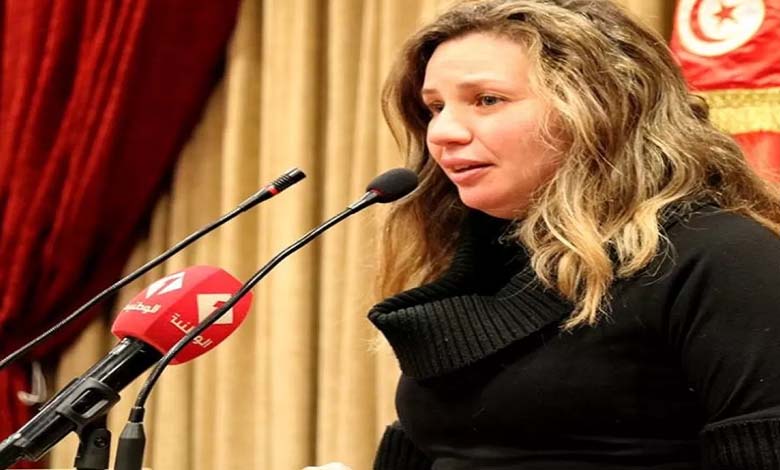 ---
While the Brothers are counting on time to escape from one of the most prominent terrorism cases under investigation, Tunisian parliamentarian Fatima Mseddi announced on Sunday, 'We are only a few months away from the legal deadlines for detention, and the investigations have been concluded by the investigating judge responsible for the human trafficking networks that lead to conflict zones, in relation to the total number of suspects detained or released.'
She emphasized that 'in this context, it is essential to be aware that a significant part of the truth in this cross-border case lies in the accurate and important information possessed by the Syrian authorities about the parties involved in trafficking youth to conflict zones and facilitating it within an organized political context.'
She continued: 'Today, with the resumption of diplomatic relations between Syria and Tunisia, and the immediate assignment of their respective ambassadors, there is a need to expedite and race against time. Either by forming a judicial and security team and traveling to Syrian territory to interrogate the terrorists imprisoned there, or by pursuing international legal representation and obtaining all the information that should be added to the Tunisian investigation file, considering the possibility of handing over these elements.'
She affirmed that the Brotherhood had hoped for the deadlines to pass without Tunisian justice and the ministries of justice, interior, and foreign affairs being able to conclude the required investigation. Fatima Mseddi was the one who filed a legal complaint in December 2021 to open the human trafficking case to conflict zones, and she provided important information that the Islamist movement (Ennahdha) had been trying to conceal over the past ten years.
About a month ago, the Tunisian Ambassador to Damascus, Mohamed Mahjoubi, revealed that his country's authorities were cooperating with their Syrian counterparts in dismantling a complex file related to Tunisian terrorists in Syria. This file is expected to be a focus for the Syrian and Tunisian governments after the resumption of relations, as they work together to unravel the mysteries of the human trafficking networks and those involved.
Tunisian authorities have been investigating the role of the Muslim Brotherhood organization in facilitating the travel of hundreds of Tunisians to Syria to participate in the civil war as part of terrorist groups since 2017. In the same year, a parliamentary committee was formed to investigate cases that reached the parliament regarding the Brotherhood's involvement in human trafficking. However, Ennahdha played a significant role in halting the investigations.
According to the Tunisian Committee for Combating Terrorism (a government agency), in 2019, "the number of Tunisians in conflict zones reached approximately 3,000, with about 1,000 returning terrorist elements to Tunisia from 2011 to October 2018."