Middle east
Targeting the only Cancer Hospital in Gaza… Details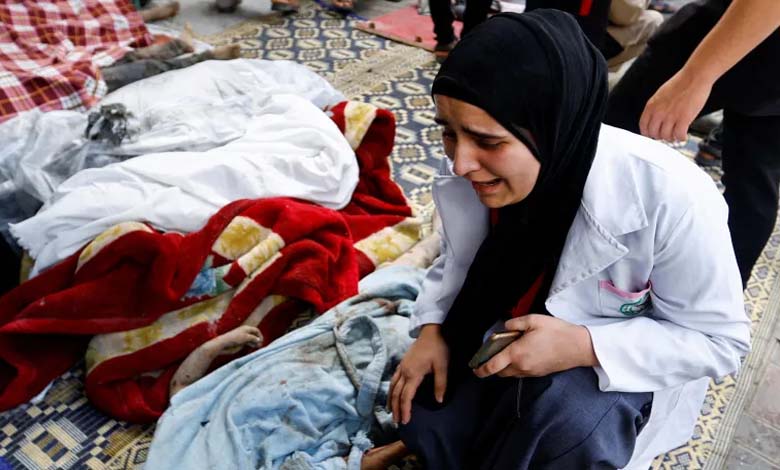 ---
The Israeli aggression deepens the humanitarian crisis in the Gaza Strip by targeting hospitals, and the director-general of the Turkish Friendship Hospital has warned of the danger of Israeli aircraft targeting the surroundings of the medical facility, which is the only one of its kind in Gaza dedicated to cancer patients.
The Palestinian news agency quoted the director of the Turkish Friendship Hospital, Sobhi Skaik, as saying that Israeli aircraft have repeatedly targeted the vicinity of the hospital in the early hours of Monday and the past few days, resulting in significant damage to the building. He added that the cancer patients and medical staff are experiencing panic due to the shelling targeting the only hospital for cancer patients in Gaza, noting that the Israeli aircraft's repeated targeting of its surroundings has caused severe damage to the building.
He explained that Israel did not stop at increasing the suffering and pain of cancer patients by depriving them of medicines and the ability to travel abroad for treatment, but it is now endangering their lives by targeting the hospital's vicinity.
It is worth noting that the Turkish government funded the construction of the hospital, which continued from 2011 to 2017 and is the largest in Palestine, with an area of 34,800 square meters and six floors, accommodating 180 beds.
Media outlets affiliated with the Hamas movement reported early Monday that more than 25 Israeli airstrikes targeted the vicinity of Al-Quds Hospital in Tal Al-Hawa, western Gaza.
In Ramallah, the Palestinian Ministry of Health announced on Sunday that the occupancy rate in Gaza hospitals has exceeded 150% amid the war launched by the occupying army on the sector since October 7.
This came during a meeting between the Palestinian Minister of Health, Dr. Mai Al-Kaila, and the German Special Envoy for Humanitarian Affairs, Ambassador Daikie Butzle, where they discussed the health and humanitarian situation in Palestine, according to a statement by the ministry posted on Facebook.
The minister said, 'The occupancy rate in Gaza hospitals has exceeded 150%, while Al-Shifa Medical Complex has reached a patient count of 5,000, although it is designed to accommodate only 700 patients.'