Turkey
What are the objectives of Turkish operations in Syria and Iraq, and what are the key scenarios?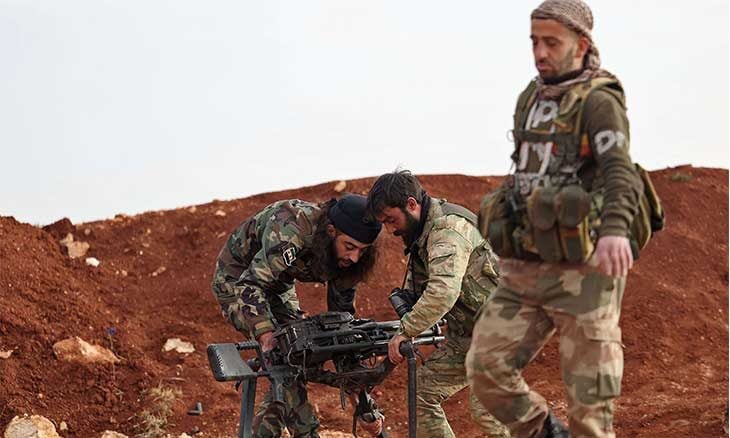 ---
Turkey has recently escalated its military operations in Syria and Iraq in response to terrorist attacks on Ankara, targeting vital facilities associated with the Kurdistan Workers' Party.
Turkish forces have secured control over the area between Afrin and Manbij and pushed Syrian Kurdish People's Protection Units east of the Euphrates River. They have also driven ISIS militants away from Jarablus, Dabiq, and Al-Bab in northwestern Syria, announcing the capture of approximately 160 individuals affiliated with these organizations.
Continued escalation of attacks
The Turkish Ministry of Foreign Affairs confirmed that Minister Hakan Fidan assured his American counterpart Antony Blinken that his country would continue its operations in Iraq and Syria. Both parties agreed to implement a 'deconfliction mechanism' to prevent any obstacles to military operations.
Fidan urged the United States to abandon its cooperation with the People's Protection Units (YPG), the Syrian Kurdish group affiliated with the Kurdistan Workers' Party, which is classified as a terrorist organization in northern Syria. Fidan stated, 'Turkey's counterterrorism operations in Iraq and Syria will continue with determination.'
Meanwhile, the United States warned Turkey against conducting. unilateral airstrikes that could pose a threat to American personnel, according to a statement from the U.S. Department of State.
Developments in the situation
Observers are concerned that Turkey's actions could lead to a major crisis between Ankara and its Western allies if the scope of its operations expands further into the U.S. sphere of influence inside Syria. Such a development could have a negative impact on the fight against ISIS, which could exploit the escalating tension. A notable development reported by the Syrian Observatory for Human Rights is the downing of a Turkish Bayraktar drone, which came close to the coalition's base in the Tal Beydar area of Hasakah Governorate.
This was later confirmed by Washington, as two U.S. officials announced on Thursday that a U.S. F-16 fighter jet had shot down a Turkish drone that was operating near U.S. forces in Syria.
Dr. Mukhtar Ghobashi, Deputy Chairman of the Arab Center for Political and Strategic Studies, notes that the situation is somewhat complex. Turkey is engaging in a new round of escalation against the Kurdistan Workers' Party, while the Syrian Democratic Forces (SDF), of which the Kurdish People's Protection Units (YPG) are a part, are members of the international coalition against terrorism. This makes them a disciplined force recognized globally for fighting against ISIS and other extremist organizations.
Therefore, starting a battle against them by Ankara is a dangerous and misguided move. It could expand the confrontation and turn it into a U.S.-Turkish conflict, which has already begun with the downing of a Turkish drone.
Ghobashi added that Turkey classifies the People's Protection Units as a terrorist organization and claims they cannot be distinguished from the Kurdistan Workers' Party, which has been armed against the Turkish state since 1984, resulting in a conflict that has claimed the lives of more than 40,000 people. Turkey believes it has an urgent need to exploit the Ankara incident to escalate and attack the Kurds."