Arabian Gulf
The terrible crimes committed by Iran-backed Houthi militia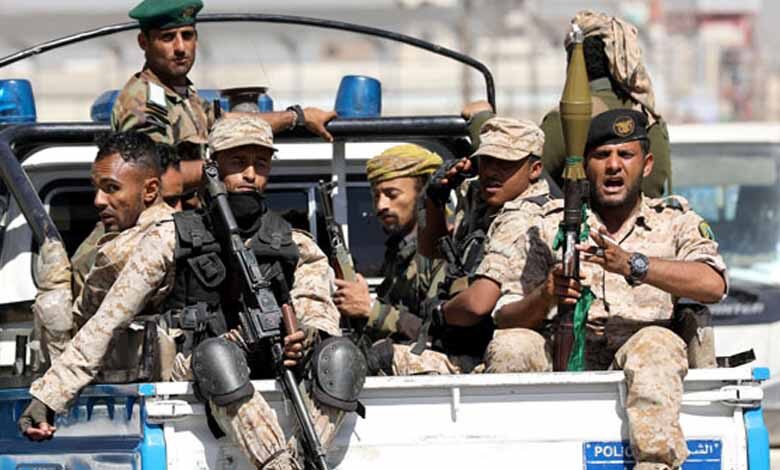 ---
 Yemen's brutal war is now nearing its seventh year, but there is no clear any indication of its. In fact, millions of Yemeni civilians find themselves displaced, frightened, seriously ill, and malnourished. It's not at all surprising to describe the dispute as to the world's worst humanitarian crisis.
Houriya Muhammad, a 40-year-old mother-of-three from Saada, informed the New York Times that the war there does not stop. Our houses are destroyed, we don't have anywhere to stay, nothing, we are dying of the cold. My kids and I sleep wedged together with three or four blankets on us.
Sadly, the words of Houriya do not just show her own reality, however, he spoke about another 3.6 million Yemenis who find themselves refugees in their own country because of the battle between the Western-backed Saudi-UAE coalition and the Iranian-backed Houthi insurgents. 
This a proxy war in which the fingerprints of alleged war criminality lay on every bombed-out school, water duct, electricity grid, bakery, mosque, and residential building. In 2018, the world caught a brief glimpse of these horrors when every international news media outlet on the planet showed grainy footage recorded from a cell phone showing 51 children, aged 6 to 15, playing and chatting together on their school bus seconds before it was struck by a US-manufactured missile fired from a Saudi warplane.
Moreover, Hussein Albikaiti, a Saana based journalist, said on tweeter the day of the attack: A US-made laser-guided bomb did this to a bus full of school children, adding: The bus was directly hit by a Saudi-UAE jet, fueled by USA plane, coordinates by US and UK satellites. One bomb sent these happy children to the graves after burning them alive and cutting them to pieces.
The worst thing is that the deaths of more than 100,000 civilians didn't prevent the flow of billions of dollars of US and UK manufactured bombs and missiles that arriving in the Middle East's most poor country, where more than 23 million find themselves in the urgent necessity of humanitarian aid, with the big emergence of the world's outbreak of cholera.
According to FAIR, which is a media analysis service, although Western complicity in this continuing psycho-catastrophe, American and British mainstream news media outlets didn't coverage the conflict, as explained by the fact that even MSNBC, a left-leaning cable news network, hasn't shown a single part related to the war in Yemen since early 2017.
Whereas Saudi-led and US/UK complicit war crimes have well coverage, but crimes and human rights abuses committed by Iran-backed Houthi rebels didn't attract a person. However, a new report by Human Rights Watch (HRW) highlighted these crimes.
HRW sees that Houthi forces have used banned antipersonnel landmines and fired artillery indiscriminately into cities such as Taizz and Hodeida, killing and wounding civilians, and indiscriminately launched ballistic missiles into Saudi Arabia. Houthi forces have held people hostage. Yemeni officials in Aden have beaten, raped, and tortured detained migrants and asylum seekers from the Horn of Africa, including women and children.
A Yemeni journalist based in Taiz, Mohammed Al-Rumim, said that the Houthi militia is a racist group that has no regard for peaceful coexistence, human rights, civil society, and democracy. He also said that it has killed thousands of civilians, including women and children, alongside dozens of journalists, adding that Houthi rebels have planted more than 850,000 landmines in eleven different Yemeni provinces. When he asked what about his friends, colleagues, and family members felt towards the respective belligerents, he said: Yemenis were initially hopeful the Arab coalition would end the Houthi coup in 2015, but today they feel that UAE and Saudi Arabia are part of the problem, not the solution.
There is also other problem, the US President Donald Trump, who, in August 2019, used a bi-partisan congressional bill to stop the US military intervention in the war in Yemen. If the president did not favor the Kingdom over the American people, Saudi Arabia would probably have no other choice just to negotiate a peace deal with Iran and the Houthi militias. The Saudi-UAE coalition's war combat ability is dependent on US control and command platforms, satellites, and in-flight refueling capabilities.
Suppose there is an impression of a sidelining to this five-year-long human-made tragedy is that diplomatic efforts conducted to a decrease in air attacks in recent months, which, in turn, has allowed much needed humanitarian aid to enter previously unreachable places.
To finally reach peace, the international community should continue to pressure all fighters to comply with their obligations and responsibilities under international humanitarian and human rights law.