Society
Theft of a golden toilet from an English Palace… What is its value?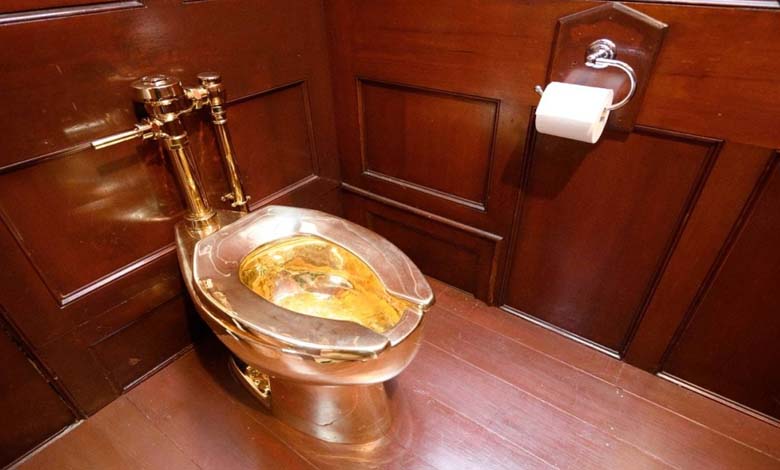 ---
Prosecutors have revealed that four men are facing charges related to the theft of an 18-carat gold toilet from a palace in southern England.
The value of the usable toilet is £4.8 million (approximately $5.9 million), and it was part of an exhibition by an Italian artist at "Blenheim Palace," a major tourist attraction and a UNESCO World Heritage site.
The UK Crown Prosecution Service stated that James Shinn, 39, was charged with burglary and two counts of transferring criminal property. Charges were also brought against three others: Michael Jones, Fred Doe, and Borja Jokkok, all in their thirties.
The police had previously reported that the thieves had broken into the palace in two vehicles and seized the toilet in the early hours of 2019. It is not yet clear whether the toilet, named "America," has been recovered, and there has been no official comment on its current status from the authorities.
"Blenheim Palace" is the birthplace of British leader Winston Churchill. The palace expressed its sadness in 2019 over the loss of the toilet, which had been previously exhibited at the "Guggenheim Museum" in New York. The four men will appear in court on November 28.