United States
Trump to run for 2024.. Republican Party fears the consequences of the decision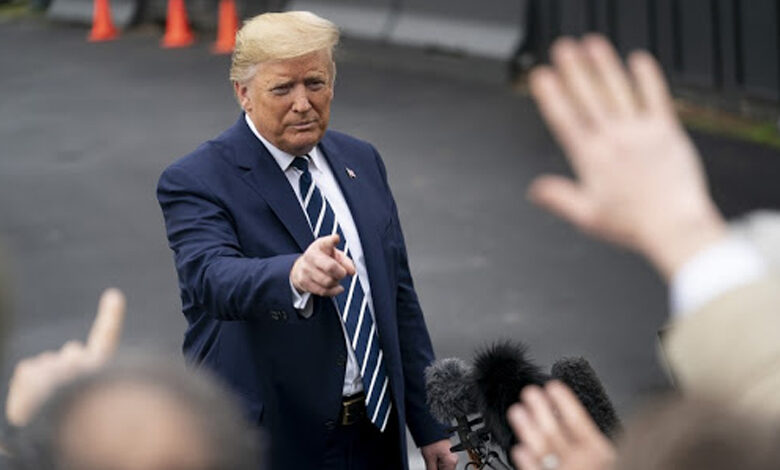 ---
Former President Donald Trump plans to move forward with his 2024 nomination announcement despite his advisers' warning of the risks to Trump and the Republican Party.
Trump's advisors and party officials warned that Trump's announcement of his candidacy for the next presidential election would stop the Republican National Committee from backing his legal bills, make it more difficult to raise money, and risk inviting his potential Republican rivals to move forward with their plans to run for president, according to The Hill.
Party officials have also expressed concern that Trump's announcement could result in their loss of Georgia's seat in the midterm elections, which are expected to determine which party will control the Senate in next month's runoff.
The newspaper pointed to party members and strategists fearing that Trump's decision to run for president once again will spur Democrats to participate and vote in the US state that Trump narrowly lost in the 2020 election.
Not only were there fears, but some Republican Party members openly announced that Trump would abandon him in the wake of the results for the candidates whom Trump supported in the mid-term elections.
One of those calling for a shift from Trump, New Hampshire Gov. Chris Sununu, who won a second term on Tuesday, said Trump's announcement of his candidacy in the 2024 election was a "ridiculous decision."
Trump revealed his intention to make an important announcement this week, hoping to capitalize on the Republicans' momentum in the midterm elections, but the expected red wave never materialized, with some of the leading figures Trump supported suffering significant election losses."
Conversely, the former president and his allies who had urged him to run saw some of the benefits of an early announcement: putting other Republicans in a position of either pledging allegiance to Trump in 2024, or risking being shunned by the party's election commission.
Trump's announcement is also likely to close the way for potential candidates such as Nikki Haley, Trump's former U.N. ambassador, who announced in April 2012 that she would not run if Trump were in the race.
Some around Trump also see the former president as seeking to announce his candidacy ahead of an indictment because of his poor handling of classified documents after leaving the White House.
If he is announced, the Justice Department will face a number of tough choices about how to proceed with the charges, the paper reported.