United States
U.S. sanctions Turkish network involved in Quds Force money laundering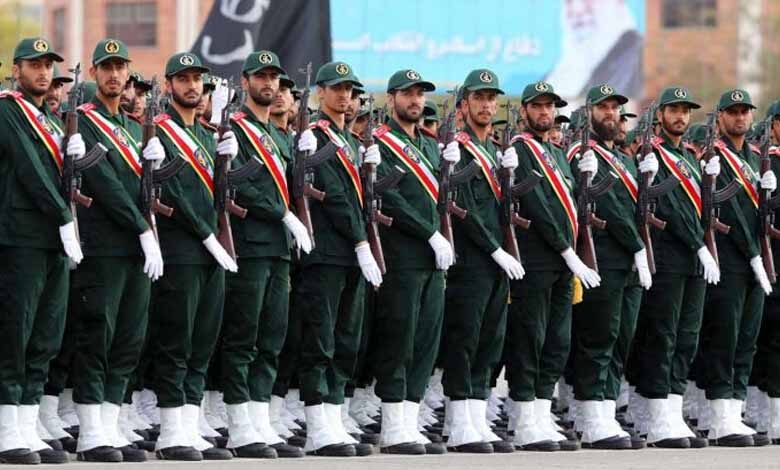 ---
The United States imposed sanctions on prominent Turkish businessman Sedki Ayyan and his network of companies, accusing him of facilitating oil sales and money laundering for Iran's Islamic Revolutionary Guard Corps-Quds Force (IRGC-QF) as Western efforts to isolate and sanction Iran escalate.
The U.S. actions also come at a time when U.S.-Turkish relations are strained by a host of issues that have included disagreement over the political approach in Syria and Ankara's purchase of Russian air defense systems.
Iran's companies made international sales contracts for Iranian oil, arranged shipments, helped launder revenue and concealed Iran's oil source for the Quds Force, the Treasury Department said in a statement.
"Iran entered into commercial contracts to sell Iranian oil in the hundreds of millions of dollars to buyers" in China and Europe, the statement said. The Turkish businessman later transferred the proceeds to the Quds Force, the statement added.
The sanctions also target Ayaan's son, Bahauddin Ayan, his partner Qasim Oztas, and other Turkish citizens connected to the corporate network, as well as 26 companies including his Gibraltar-based group ASP Holding and Safina.
"We will defend our legal rights against everyone," Sedki Ayyan said in response to the measures.
He said he has been involved in two commercial activities with Iran. The two activities are oil and petroleum products trade that ended due to sanctions in 2010, and electricity sales from Iran to Turkey between 2009 and 2015, which were withdrawn due to payment problems.
"I have not worked with anyone other than official Iranian government institutions at any time in my life," he said.
Treasury procedures freeze any U.S. assets of the targeted individuals and generally bar Americans from doing business with them. Those who participate in certain transactions may also face penalties.
Washington continues to impose wide-ranging sanctions on Iran and is looking for ways to bolster pressure as efforts to revive the 2015 nuclear deal with Tehran falter.
U.S. President Joe Biden sought to negotiate Iran's return to the nuclear deal after former President Donald Trump pulled out in 2018.
During Trump's rule, as part of tightening sanctions on Iran and seeking to expedite its oil production, the U.S. Department of Justice in 2019 accused Turkey's Halk Bank of circumventing sanctions, fraud and money laundering.
The Treasury Department said the bank plotted between 2012 and 2016 to circumvent U.S. sanctions on the Iranian regime by allowing Tehran access to billions of dollars in funds and deceiving U.S. watchdogs on such operations.
US reports also revealed that Turkish President Recep Tayyip Erdogan is helping Iran evade its responsibility by supporting it financially and thereby reducing the impact of sanctions on Iran.
Despite U.S. efforts to tighten sanctions, Iran continues to pursue policies of evading its nuclear obligations, supporting militias in the region, and selling parades and weapons to the Russian military in its war in Ukraine.
The United States classifies the IRGC and Quds Force as terrorist organizations because of their involvement in a number of arenas in the region and their support for militias. Iran is demanding that the Biden administration abolish the IRGC in order to proceed with any nuclear deal.