Policy
UAE announces $10 billion Turkey investment fund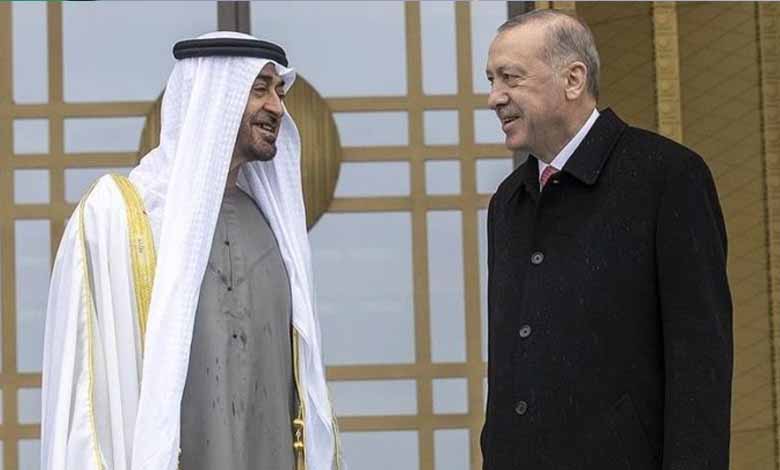 ---
Turkish President Recep Tayyip Erdoğan has declared that the "Step taken with Abou Dabi is historic", marking that his country's shared history with the Gulf States.
In statements to the Turkish channel TRT1 yesterday, Erdogan added: "There are preliminary agreements worth $11 billion with the United Arab Emirates", he said, adding that he is preparing for a visit next February in response to Sheikh Mohammed ben Zayed Al Nahyane's visit to Ankara.
According to Middle East Online, Erdogan said that Turkish Foreign Minister Mevlut Cavusoglu and intelligence chief Hakan Fidan would also visit the country. He stressed that relations with the UAE will reach a "different point" in light of these developments.
During Sheikh Mohammed ben Zayed's visit, the UAE announced the "establishment of a $10 billion fund to support investments in Turkey".
At the end of the visit, Sheikh Mohammed said: "He had "fruitful" talks with Erdogan on opportunities to strengthen ties between Turkey and the UAE," tweeting: "We look forward to opening new and promising prospects for cooperation and joint action that will benefit both countries and achieve their mutual interests and aspirations for development and prosperity", he said.
Erdogan said that Turkey was determined to improve its relations with all Gulf States. He added: "We will promote relations with Saudi Arabia to a better place".
Regarding relations with Egypt, Erdogan said: "It is ongoing at the ministerial level and there could be very different developments in this regard as well".
Regarding Bahrain, the Turkish president said that talks will be held with Manama, noting that Bahraini officials will visit Ankara later to hold meetings and talks to enhance cooperation.
He added: "There are very serious possibilities for cooperation between us and the Gulf countries", he said. "Our economies are complementary, and I hope we see new co-operation projects based on mutual benefit as opportunities for joint investments".
Asked why Turkey is moving towards developing relations with Gulf States, Erdogan said: "Because all the peoples of this region have different relations with each other, we have created the ancient history, shared it, and shared it among ourselves".
Turkey and the four countries (Saudi Arabia, Egypt, the United Arab Emirates, and Bahrain) were on opposite sides of several issues, including the Libyan and Syrian files. These countries blame Turkey for its interventions in the affairs of the region, and its support for the international organization of the Muslim Brotherhood and its Arab branches.