Arabian Gulf
UAE continues support for Somalia towards security and stability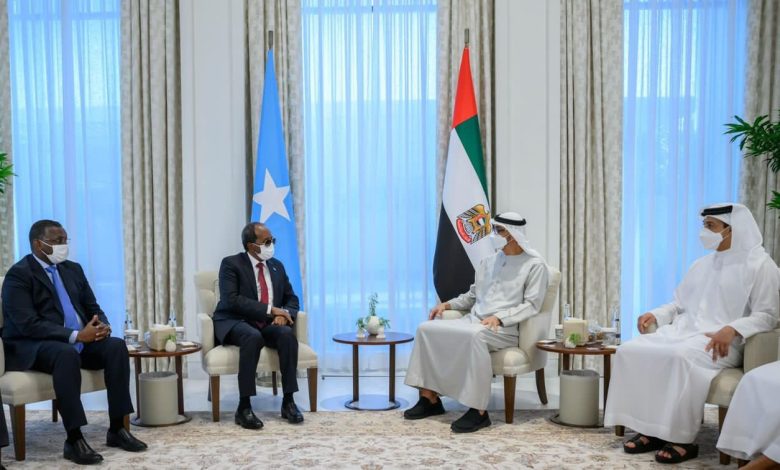 ---
The UAE has always helped our Arab brothers spread peace, security and stability in many neighboring countries. After its assistance to countries such as Sudan and Syria, it has been its turn to help and support Somalia, where the UAE supports our brothers in order to create a safe environment, good societies and development opportunities for Arab societies.
In 2022, UAE President Sheikh Mohamed bin Zayed Al Nahyan affirmed the UAE's support for peace, stability and development for the brotherly Somali people, expressing the UAE's commitment to supporting Somalia in order to consolidate the building of its state and move towards a future of peace and stability based on the fraternal bonds linking the two countries and their peoples.
Confronting terrorism
"While his soldiers were undergoing counter-terrorism training in Uganda, Somali President Hassan Sheikh Mohamud revealed the UAE's role in supporting Mogadishu."
The UAE plays a prominent role in the efforts to impose security and stability in Somalia and is doing its best to save the African country from violence, terrorism and famine.
"The UAE has provided funding to train Somali troops as part of its security and military cooperation with Mogadishu, equipping the country's African army to take over security duties from the African peacekeeping force whose mandate expires in December 2024."
The United Arab Emirates is the first country to support Somalia on the humanitarian level and has now moved towards an area no less important than the humanitarian level, which is security and the war on terrorism.
Somali forces have been engaged in an all-out war against al-Shabaab for years, amid difficult economic conditions and the threat of famine.
At the conclusion of the training of the Somali forces, Hassan Sheik Mahmoud said, "We thank the UAE for its honorable role in shouldering all the costs of this mission and its readiness to stand by us at the most critical moment that our country is passing through."
The 3,000 soldiers have completed training as part of training missions aimed at preparing a highly trained army of 24,000 by the middle of next year.
Following the conclusion of the first phase of the military operation against the terrorist group Al-Shabab, the Somali forces, which achieved more success than expected, started a warrior's break to assess the results and address the mistakes.
Somalia's train against al-Shabaab terrorism has come to a halt
While the temporary halt in operations following the arrival of the military operations train to the first phase station has raised many questions in Somali political and public circles about the reasons and whether the Somali army's efforts were hindered by Al-Shabaab's terrorism, the authorities have not provided any adequate answers.
"But the scale of regional and international support flowing into Somalia, and local moves to mobilize popular resistance and the army, were signs that the pause was a phase for military audits and preparation for what was to come."