United States
US efforts to persuade Middle East allies to deploy drone ships to confront Iranian threats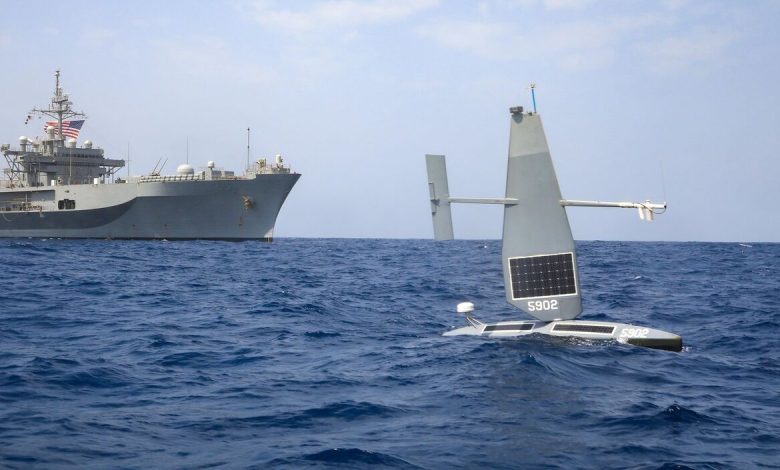 ---
The United States is trying to persuade Middle Eastern allies to add dozens more robot ships around the Arabian Peninsula to better detect threats from countries like Iran, a move to protect waterways vital to global trade and oil trade.
Robot ships
According to U.S. news agency Bloomberg, the United States, which leads two international maritime coalitions out of Bahrain, wants to have more than 100 surface unmanned vehicles – sometimes called robots at sea – operational by the end of the summer. Vice Admiral Brad Cooper, who leads the coalitions, and Bahrain-Fifth Fleet Center, said an initial goal of 50 was achieved last February, and the technology offers a cost-effective way to deepen U.S. partnerships.
The plan went into effect as Iran, emboldened by a Chinese-brokered deal to restore relations with U.S. ally Saudi Arabia, impounded a second tanker in less than a week, the CIA said.
The U.S. Navy released footage of boats it said were owned by the Iranian Revolutionary Guard Corps (IRGC) cruising around the Panama-flagged oil tanker Niovi as it sailed through the Strait of Hormuz between Iran and Oman.
In addition to Iran, the U.S. is concerned about China's efforts to expand military and security ties with the Gulf Arab states, which have historically relied on the United States for defense needs, USAID said. China is also the largest trading partner of most of these countries and the largest purchaser of crude oil from the region and already has a naval base in Djibouti in the Horn of Africa.
China's Relations with the Middle East
John Shahaus, a defense expert at the Center for Strategic and International Studies, said it makes sense for China to want military bases in the Middle East to be "closer to operational," and last March, China held joint naval exercises with Iran and Russia in the Gulf of Oman.
"You can't compare a rudimentary exercise to the wide, complex integration of the senior partners we lead here," Cooper said, referring to those exercises.
He called the U.S.-led naval exercise earlier this year the largest in the region, involving 42 countries, 7,000 people, 35 ships, and 30 USV vessels. It also involved the transfer of the placebo in USV.
In an operating room at Bahrain's naval base filled with monitors and computers, Capt. Colin Coraidan, commander of Task Force 59 responsible for deploying the new U.S. aircraft, said much of the footage and information gathered from the robots are manufactured by artificial devices to ease the burden on humans.