Society
Venice on UNESCO's List of World Heritage Sites in Danger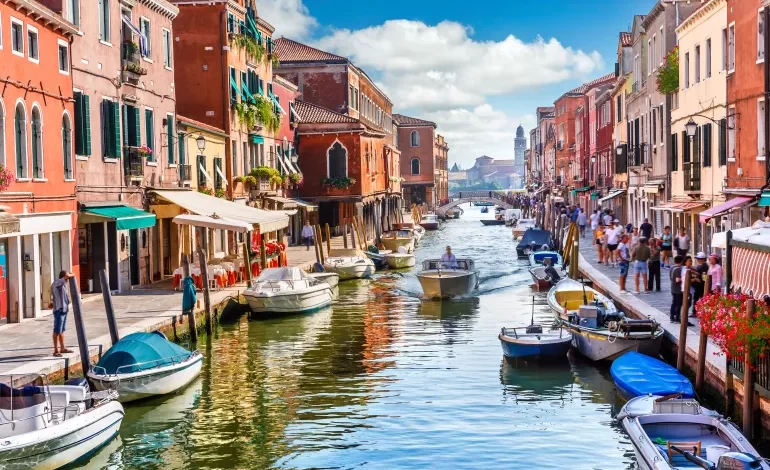 ---
Experts from the United Nations Educational, Scientific and Cultural Organization (UNESCO) have recommended including the city of Venice and its lagoon on the organization's list of World Heritage Sites in danger. Italy is not doing enough to protect the city from the impacts of climate change and mass tourism.
The UNESCO World Heritage Center regularly reviews the status of 1157 listed World Heritage Sites, and a committee composed of 21 member states will review over 200 sites and decide which ones to add to the list of endangered heritage during a meeting in Riyadh in September.
Approximately ten of these sites are being recommended by experts to be included on the endangered list, including the historic center of Odessa in Ukraine, the town of Timbuktu in Mali, and several sites in Syria, Iraq, and Libya.
Other sites recommended for inclusion on the list this year are the cities of Kyiv and Lviv in Ukraine.
UNESCO stated that these issues have been long-standing but remain urgent due to the lack of a shared strategic vision for preserving the sites, as well as the weakness of integrated and coordinated management by the relevant parties at all levels.
UNESCO mentioned that the corrective measures proposed by Italy are "insufficient and not detailed enough at present." It added that Italy has not shown sustainable and constructive engagement since its last session in the committee in 2021 when UNESCO already threatened to add Venice to the black list.
UNESCO hopes that this decision will lead to greater commitment and mobilization from local and national stakeholders to address these long-term issues.
A spokesperson for the Venice municipality told Reuters that the city "will carefully read the proposed decision released today by the UNESCO World Heritage Committee and will discuss it with the government."
Venice, known for its water canals and cultural sites, has been facing mass tourism for years. On one day during the 2019 carnival, about 193,000 people gathered in the historic center of the city. Venice is preparing to impose charges on tourists who arrive on the same day to control the number of visitors, but protests have hindered its implementation.