Policy
Washington shocks Qatar and refuses to share information with it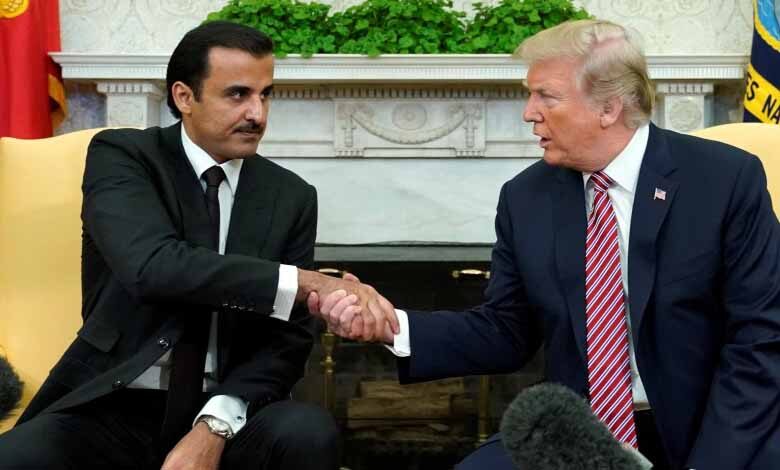 ---
Israeli newspaper, Jerusalem Post, declared yesterday that the United States of America refused to share intelligence with Qatar because it is very close to the Iranian regime and the brotherhood organization.
The newspaper indicated that Qatar seeks to reinforce ties with Iran, Turkey and the Muslim Brotherhood, in an attempt to pre-empt any Gulf reconciliation deal, besides to suspicious activities in the Gulf.
The Jerusalem Post also added that UK Member of Parliament Ian Paisley Jr. presented a report during one of the UK House of Commons sessions, indicating that the US government was not sharing intelligence information with the Qatar which includes a large American military base, because it is an ally of Iran.
Ian Paisley Jr. showed some reports of the prominent Iranian nuclear scientist murder, Mohsen Fakhrizadeh, indicating that there are relations between Iran, Qatar and the brotherhood in some of the activities carrying out in the Gulf countries.
He also quoted what was stated in a report by London-based Cornerstone Global Associates that Qatar would engage not to allow the United States to launch a military attack on Iran from its territory.
Furthermore, Natalie Juliet, a senator in the French Senate, said that this looks logical, as Qatar knew about the Iranian attack that hit an American vessel in the Gulf many months ago.
She added: We cannot trust Qatar as long as it supports our worst enemies, the Muslim Brotherhood and Iran. Any reconciliation between Qatar and the Gulf Cooperation Council would be hypocrisy in the short term.
Otherwise, the newspaper cited the Cornerstone Global Associates report as saying that, according to Western and Gulf diplomatic sources, Qatar is not interested in reconciling with the Arab Quartet, and that the Qatari regime has decided that its interest are in continuing to reinforce its ties with the Turkish and Iranian regimes.
The British report sees that any reconciliation in the Gulf would be in a short period and is unlikely to lead Qatar to stop pursuing its hostile policy towards its neighbors.