Middle east
Yemen truce doubles Houthi child recruitment.. details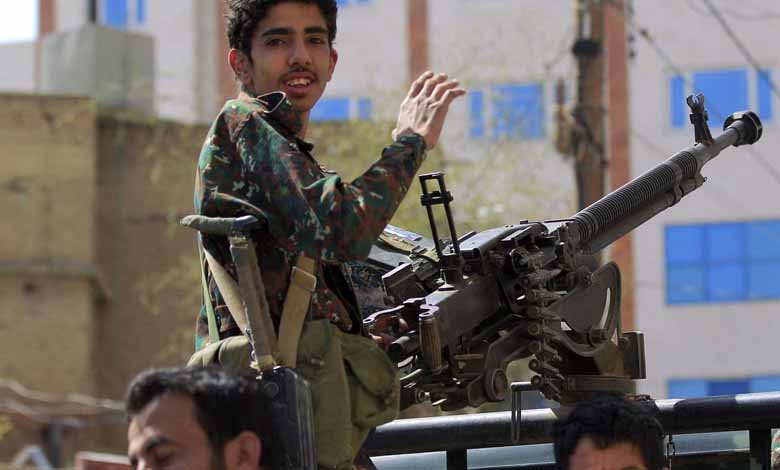 ---
The Houthi terrorist militia is holding about 400 children in its camp in Saleh, Taiz province, and is preparing to transfer them to Dhamar province, a human rights organization said.
Human rights organization Mayyun revealed after an effort to trace the fate of a child abducted by militias from the Al Husha District of Dhale governorate that the militias mobilized children after promising them, their families, and enticing them with money, weapons, and food aid. They are being prepared to be transferred to a camp belonging to the so-called Fourth Military Region in Dhamar governorate.
Houthi militias have continued to mobilize, including child recruitment, despite a UN-brokered truce since early April; This is part of its multiple violations committed in various provinces and battlefronts.
The American Center for Justice, a Yemeni human rights organization, said, "The Houthis lure children with money and monthly salaries, which is an incentive for children to leave school or abandon their families. They documented 106 cases of children being recruited by militias."
It has accused a number of Houthi leaders of being behind the recruitment efforts; "Among them: the militia-appointed governor of Marib province, Mubarak al-Mashan al-Zaydi, and the unrecognized Houthi coup defense minister, Mohammed al-Awati."
In late August, the American Center reported on human rights violations in Hajjah Governorate, northwest of the capital Sana'a; "Houthi militias have recruited around 6,000 children under the age of 15, 674 of whom have been killed in the fighting."
According to the Yemeni government, Houthi militias have recruited more than 40,000 children since they turned against the law on September 21, 2014, until 2022.
In mid-June, two Houthi leaders admitted to the Associated Press that the militias had recruited hundreds of children, some under the age of 10, over the past period of the truce, and that they had been deployed on the battle lines. The two leaders argued with the Associated Press correspondent that boys as young as 10 or 12 years old "are men who are defending the nation," according to them.
Earlier last month, UNICEF reported that more than 113 children were killed and injured during four months of the UN truce as a result of the violation of the UN truce by pro-Iranian Houthi militias. However, this announcement was criticized and refuted by local human rights organizations and activists, who explained that the number of child victims due to Houthi violations of the truce is much higher.
The Iranian-backed Houthi militias exploited the UN truce to recruit thousands of children and push them to training camps in Taiz, Ibb, Dhamar, Sanaa, Saada, Amran, al-Mahwit, al-Jawf, Marib, and al-Bayda governorates, to use them to fill the fighting gap.