Policy
Yemeni 'transitional' supports Shabwah governor, demands Brotherhood rebels be held accountable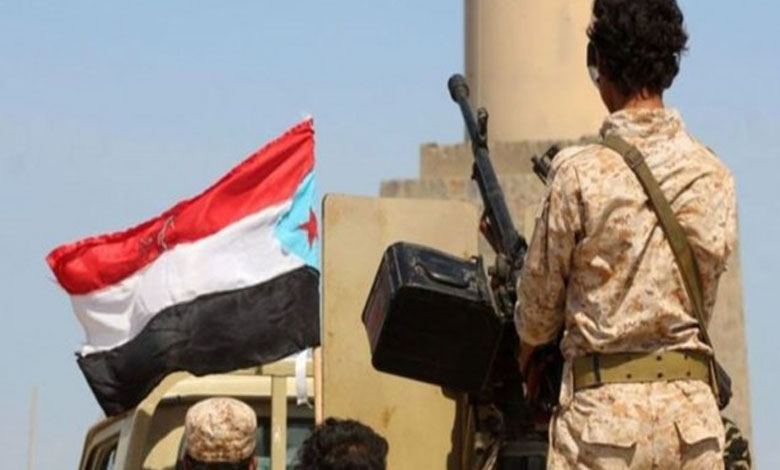 ---
Ultimatum for military operation to purge Brotherhood rebels.. Actions taken by the governor of Shabwah quickly found support from the STC.
Since dawn on Monday, the Brotherhood and its military and security commanders in the Ataq axis, the special forces and the rescue in Shabwah have been leading a rebellion against legitimacy, since the dismissal of the commander of the special forces, Abd Rabbu Laqab, for his involvement in fighting and creating chaos in the province, where Houthi militias are on the border from both sides of Bayda and Marib.
In light of this discord, the Presidential Council took decisive measures, foremost among them the appointment of three military and security leaders in Shabwah, after it dismissed the Muslim Brotherhood leaders. Before the governor of Shabwah, Awadh AL-Awlaki, announced today, Wednesday, the launch of a military operation to end the Brotherhood rebellion and impose security and stability in Ataq, the capital of the province.
In this regard, the STC announced its full support for the Shabwah governor's actions to end the Brotherhood insurgency and hold leaders involved in the coup accountable for legitimacy.
STC spokesperson Ali al-Katheeri said in a statement that he was deeply concerned about the military rebellion in Shabwah province against the leadership of the local authority and the decisions of the Presidential Command Council.
While condemning all acts of chaos, rebellion and disobedience, the statement affirmed the NTC's "full support for all the measures announced by the governor of Shabwah and the head of the security committee, including holding accountable those involved in this coup and referring them to trial for their betrayal of military honor and rebellion against their leadership."
The statement called on the Presidential Command Council and all Shabwah residents to support the governor's measures, which will contribute to security and stability throughout Shabwah province.
The Giants and the Battle
On the ground, military sources said that the Giants' forces intervened and resolved the battle with the remnants of the Muslim Brotherhood rebels in the city of Ataq, shortly after the governor of Shabwah announced the beginning of a military "counter" operation to end the rebellion and coup.
According to the sources, the Amalekites and the Shabwah Defense Forces have cleared all the installations and camps inside the city of Ataq, including the Shuhada and Hanishan camps.
The military operation follows the governor's "ultimatum" to commanders who betrayed the military and rebelled against sharia authority with support from the Muslim Brotherhood terrorist organization.
The Brotherhood terrorist militia continued its military escalation in Shabwah province despite presidential decrees that removed three rebel military and security leaders in the oil province and appointed new leaders loyal to the recognized government.