Society
Youth-Led Cleanliness Ambassadors in Iraq… Initiative to Clean the Banks of the Tigris River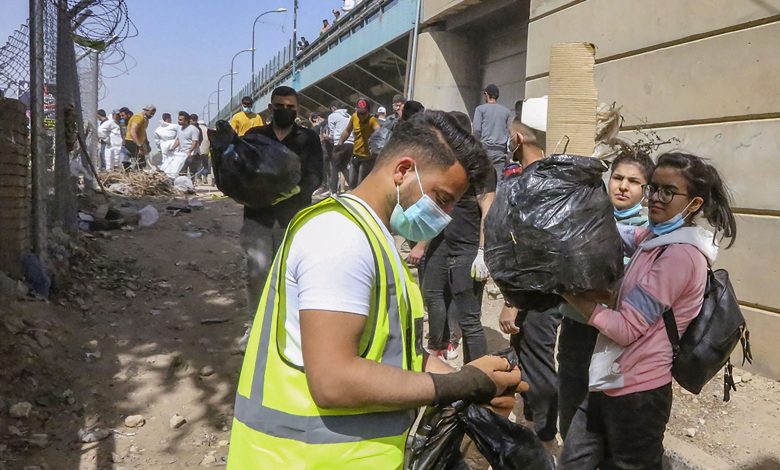 ---
Raising awareness about the dangers of plastic waste is one of the main activities of the voluntary "Cleanliness Ambassadors" campaign in Iraq, which has garnered youthful support and transformed it from an individual idea a year ago to a collective effort in various Iraqi cities.
Last year, Murtada was walking along the banks of the Tigris River, unaware that an idea that crossed his mind would soon turn into an endeavor that would attract numerous volunteers along the course of this historic river for Iraqis. The goal was to rid the riverbanks of plastic remnants and raise awareness about their environmental hazards.
Murtada Al-Tamimi, the founder of the "Cleanliness Ambassadors" initiative, talk about the reasons that prompted him to adopt the idea:
"A year ago, I was walking near the Tigris and noticed the amount of waste accumulated along its banks. I decided to go out and clean it up myself. I posted on my account that I would come here daily before sunset to clean the area, and anyone who wants to join me is welcome. The number grew over the course of a few weeks, and the campaign expanded to cover all Iraqi provinces."
As he picked up piles of plastic waste along the Tigris River's banks, accompanied by dozens of young volunteers, he spoke of the necessity of focusing on crops.