Iran
Audio Leak: Iranian regime recruits foreign students to 'Recruit Supporters' for Tehran Worldwide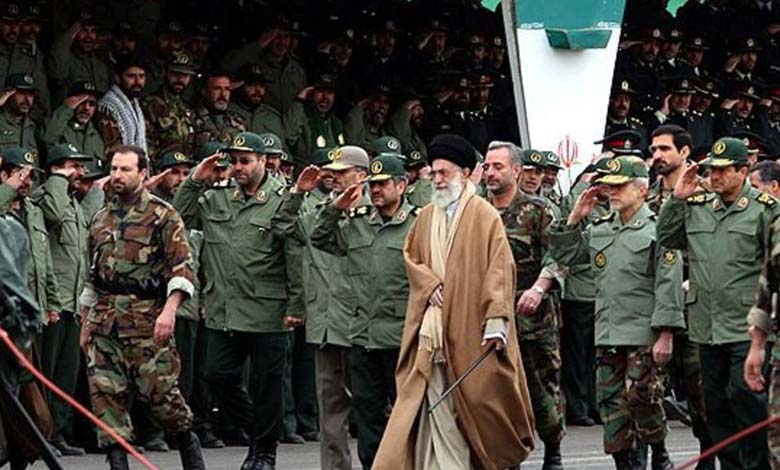 ---
While most Western countries seek to confront its expansion and risks in the region, the Iranian regime is recruiting foreign students with the aim of finding "ideological supporters" for Tehran in other countries around the world. This is according to an audio leak from the head of the International Affairs Center at the "Guidance Foundation in Universities," published by the hacking group "Revolution Until the System Falls."
The group "Revolution Until the System Falls," affiliated with the Mujahideen-e-Khalq organization, infiltrated and disabled (830) websites and private servers of the Guidance Foundation in universities, and disseminated relevant information and documents, according to what was published by the website "Iran International."
According to the leaked audio file, Hamid Reza Haddad, the head of the International Affairs Center at the Guidance Foundation in universities, said, "Many of the students are the children of influential people in their countries, and it is likely that they will replace their fathers." In this speech, Haddad said, "By order of Ali Khamenei, and after several meetings in his office, it was decided to appoint some individuals as cultural attachés for foreign students. We do not want to use sensitive words like preacher and trainer."
According to what Haddad said, these individuals are selected based on the proposal of the assistant for international relations to Khamenei's office, as well as the Guidance Foundation in universities. They are supposed to engage with foreign students, especially in their residences.
Haddad announced that a contract for the project will be signed with these individuals, and each of them will receive between (5) million to (9) million tomans.
In conclusion, Haddad said that Qasem Soleimani, the former commander of the Quds Force of the Iranian Revolutionary Guard, emphasized the need to seriously care for foreign students. He said that Soleimani used to correspond with the government to address some of the problems in this regard. This official stressed that by training foreign students in Iran, "we will create ideological supporters for the Iranian regime in the region and in other countries, as it was in the past, and we see its effects now."
Previously, reports were published about the presence of foreign students affiliated with groups linked to the Iranian regime, as well as the regime's use of these students in other countries for espionage and other activities.
Last July, officials from Tehran University agreed during a meeting with some Popular Mobilization leaders that members of these militias and other militias affiliated with the Iranian regime in the region, who "travel to Iran for education," would enter Iranian universities, including Tehran University.